10 Best Beginner Telescope 2022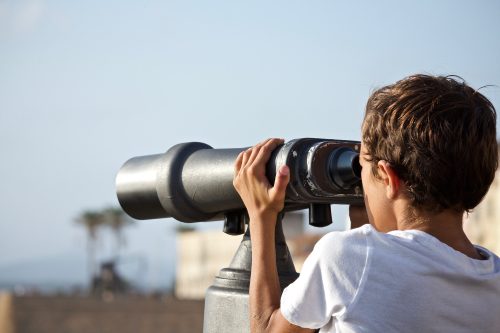 Want your children to learn all about the stars, about the universe and so on? There won't be a better gift to them than a beginner telescope so he can begin exploring new worlds…
Today's technology always brings us to that question we've always asked ourselves, "Are we ever going to live on other planets?", well, it's pretty difficult to say with certainty, yet there's no doubt we are pretty close to it. And that's something wonderful to teach our children, who may one day experience this with their own eyes. So, why don't give them something that could help them understand better what exactly it is all about? A telescope is just perfect for that.
Yet, not all telescopes will give them the experience you are looking for them, so you may eventually want to know what you are going to buy them beforehand. To help you choose with care here's a really simple guide for you to consider…
10 Beginner Telescope Review 2022
01.
YA BEI SHANGMAO Refraction Telescope For Beginners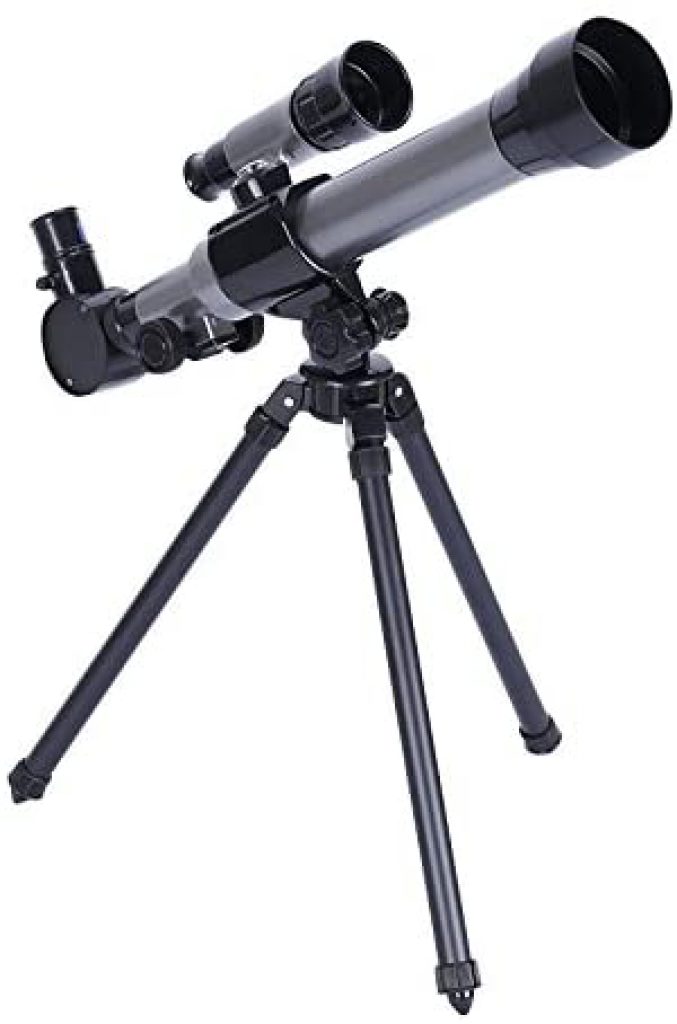 minimum 5+ year old
weight 1.55 pounds
size 19.7 x 19.7 x 9 in
Magnifications: 20X, 30X, 40X
IF you are not looking for an expensive telescope, the Ya Bei Shagmao with altitude-Azimuth is exactly what you need. This one, with a perfect construction to be effective and useful, made of metal with an aluminum table top trip and 3 eyepieces, works really great and efficiently, even for beginners.
The high-quality lenses provide the user with a clear and very straightforward performance, making sure it allows the observation of celestial objects without problems. Can be used with different eyepieces for magnification, and thanks to its compact construction and design, you won't have a problem when it comes to carrying and storing. It doesn't require setup either.
PROS:
Incredibly Easy to Use
Really Good Vision Lens
Lightweight and Durable Construction
CONS:
Doesn't Offer Much Magnification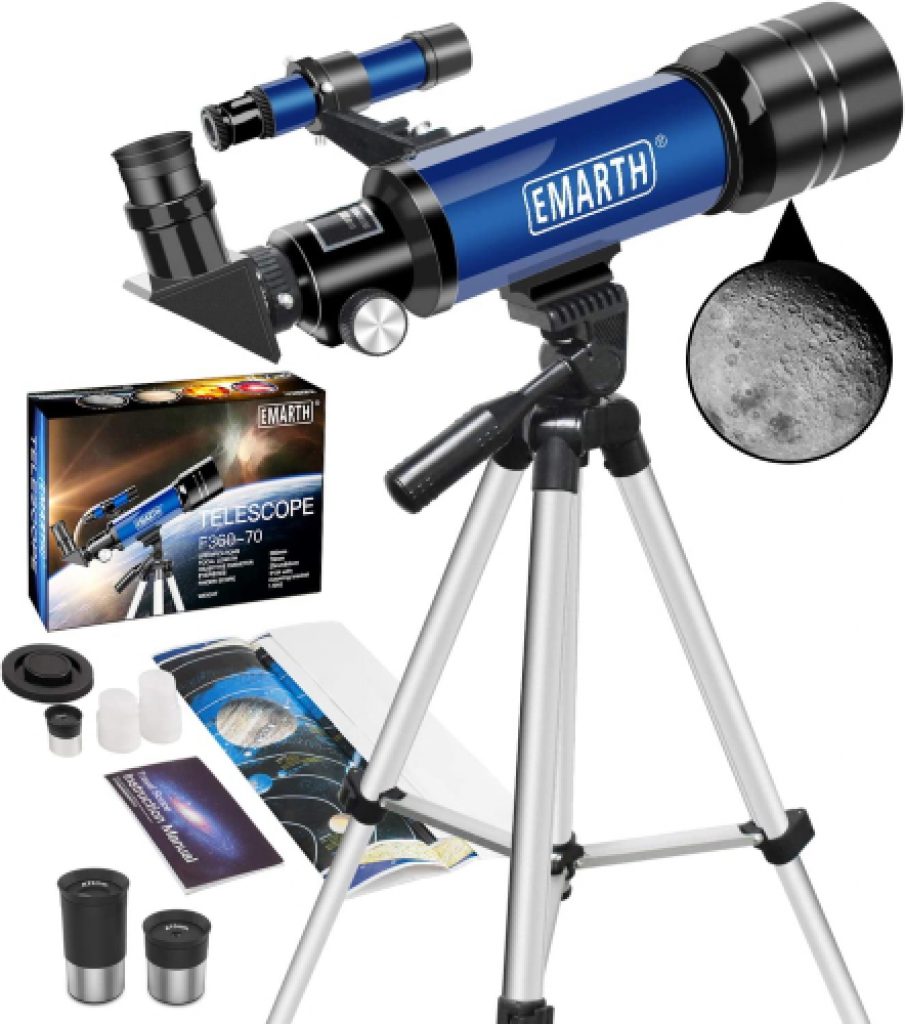 minimum 4+ year old
weight 2.87 pounds
size 18.1 x 8.7 x 4.4in
Magnifications: 14.4X and 60X
Available in Stock
Small and totally reliable, the Emarth Travel Scope is a perfect gift for sure, as it is not only totally light and easy to transport everywhere you go but it will also deliver a high-quality performance so you and your kid can have a wonderful time using it anywhere. It comes with a fully coated option glass, creating amazing images of space with superior brightness and clarity.
The device is totally easy to use, with no necessity to set it up, you just need to unfold it and that's it. It is made of aluminum, with an aperture of 70mm and 5×24 magnifications, and a 90-degrees diagonal design. And for even easier carrying, it features its own daypack so it can be transported anywhere you go.
PROS:
Extremely Light and Easy to Travel With
Really Good and Bright Performance
No Need to Install
For those who want a reliable product, the Vixen Space eye is precisely that and much more. It provides the user with a 50mm aperture, enough to allow the viewing of all lunar and planetary objects, while also working in a brighter and clearer way than others. You won't really have a problem with it, not in carrying or installing, as it offers an immensely convenient design.
It features its own eyepieces for a superior comfort when using. Features a 51x Light Gathering Power for excellent performance, and an incredibly good 6lbs weight so you can take it with you everywhere you go without problems. It is incredibly comfortable to use, and will also last longer thanks to its high-quality construction.
PROS:
Light and Easy-to-Use Design
Great Vision Performance
Comfortable and Reliable Construction
CONS:
Not as Much Aperture Than Expected
04.
Discover with Dr. Cool Lunar Telescope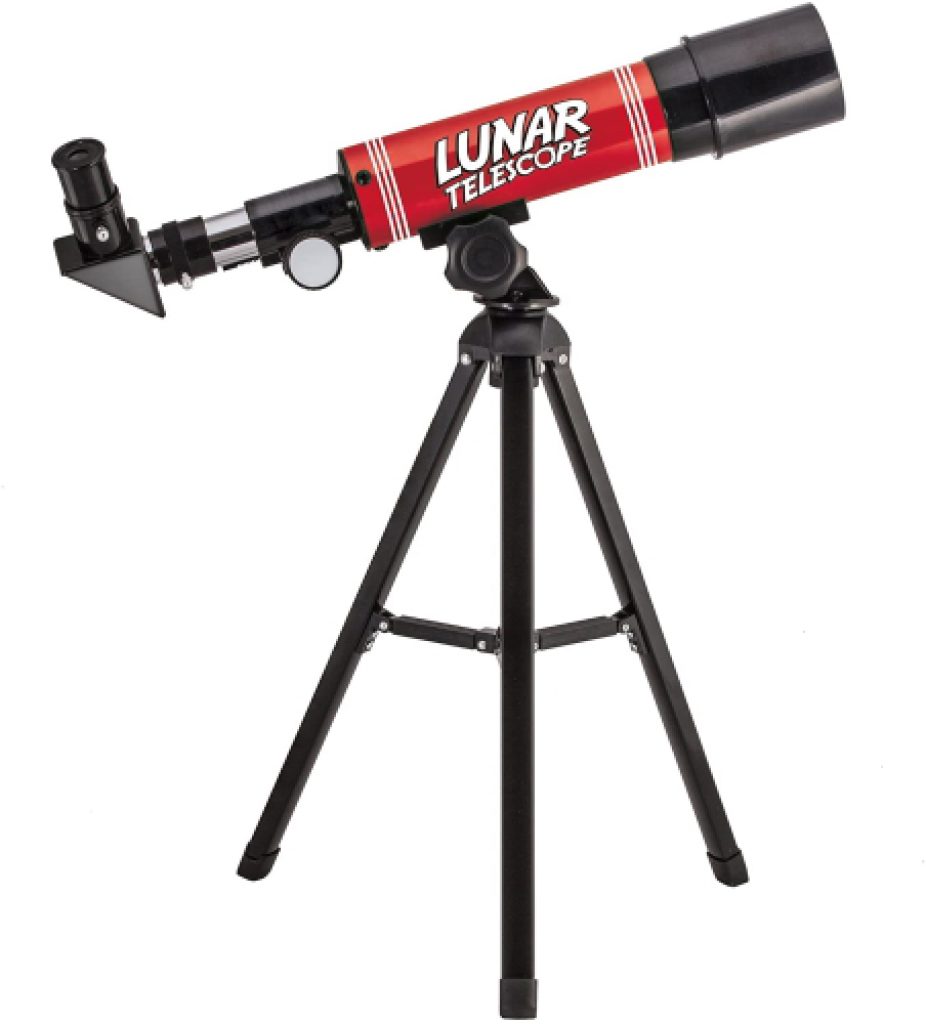 6 – 15 year old
weight 2.6 pounds
size 8.5 x 4 x 18 in
Magnifications: 18X, 90X
Mainly made to watch the moon and its craters, this Lunar Telescope from Discover with Dr. Cool is a wonderfully efficient and reliable product to consider when buying without a doubt. Beginners won't have any problem using it, as it is straightforward, light, with excellent instruction and still offering a clear and bright vision with the 90x close-up eyepieces and the 18x wide-view eyepieces.
Won't take more than just a few seconds to install, and thanks to its aluminum construction it will eventually become effortless to carry as well. It is small enough to provide a much better comfort when using and features a really cool design that will make any kid fall for it easily.
PROS:
Really Light Construction
Much Easier to Use and to Set-up
Looks Really Cool
CONS:
Doesn't Offer a Good Enough Planetary Viewing
05.
Black Twinstar Compact Kids Telescope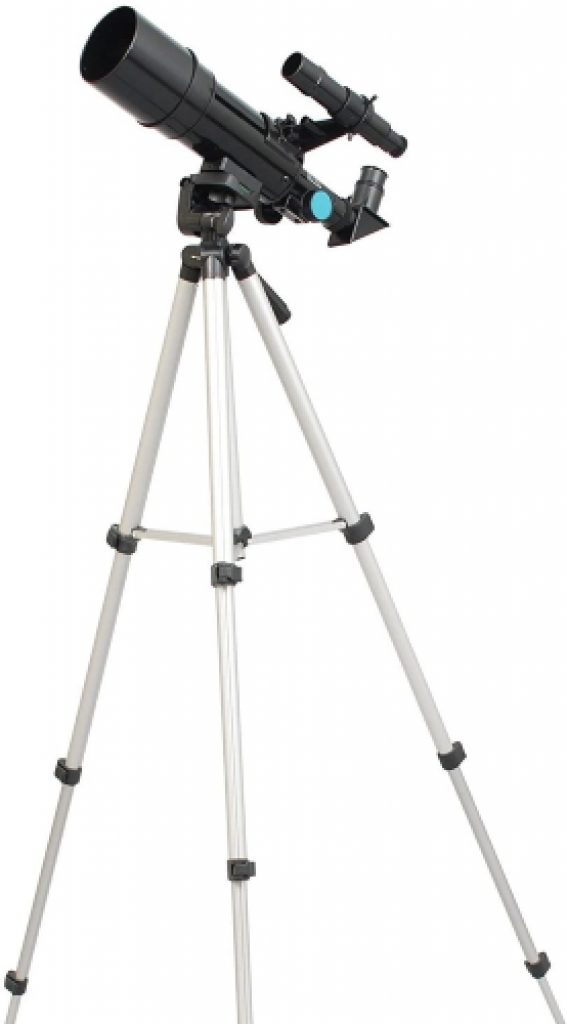 minimum 6+ year old
weight 4.1 pounds
size 23 x 9.3 x 4.5 in
Magnifications: 15X, 50X
Offering a 60mm aperture, the Black Twinstar telescope for kids provides a really clean and effective vision of lunar and planetary objects without problems. It provides the user with 15x and 50x magnification eyepieces for versatile use. And will eventually come convenient thanks to the 2X Barlow lens, and the perfect easy-to-setup construction.
It features an entirely black design, not as interactive as others but good enough to allow kids to use it comfortably. It is totally light as well, making it comfortable to travel with if needed. Your kid will be able to see Saturn rings, Jupiter moons and even binary stars for a perfectly safe space adventure.
PROS:
Provides Great Vision
Really Easy to Use and Setup
Light and Comfortable Construction
CONS:
A Little Harder to Install
06.
Scharkspark Telescope for Kids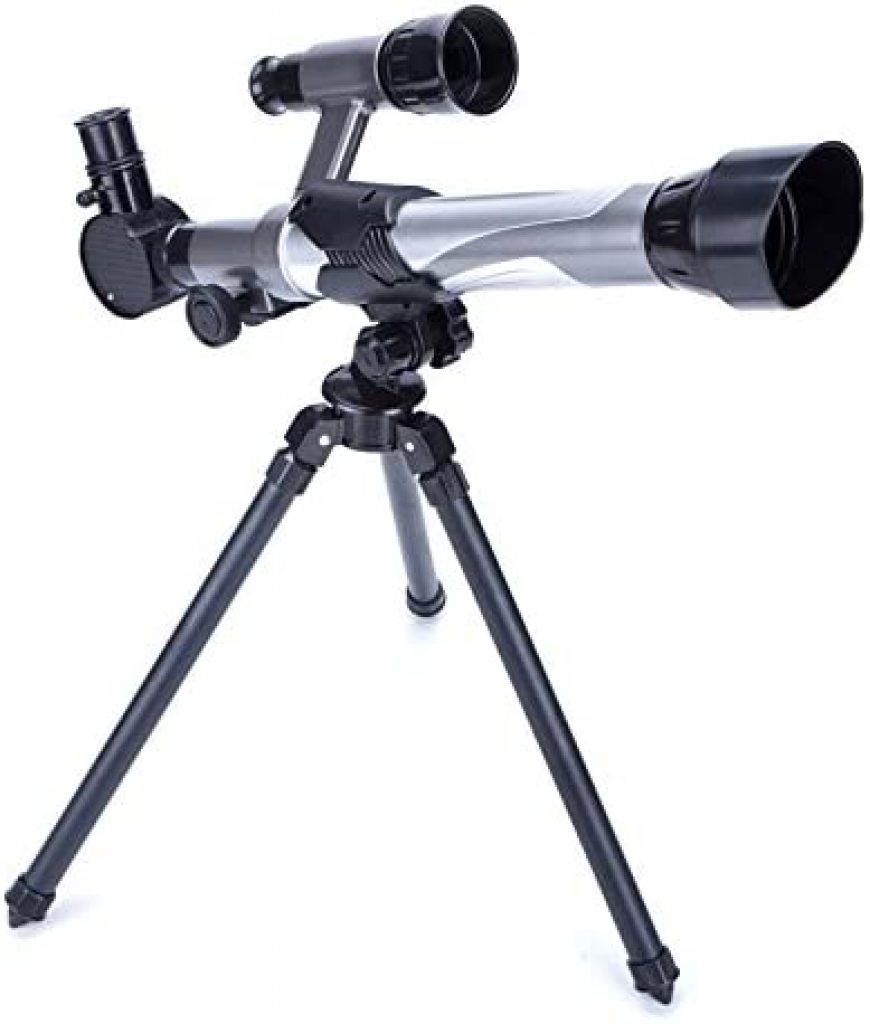 minimum 8+ year old
weight 1.4 pounds
size 17.5 x 8.5 x 3.3 in
Magnifications: 20X, 30X, 40X
Offering a really cool design, this Scharkspark can become a great space-adventure friend without problems. The entire construction is made of plastic with an aluminum tripod. It is entirely sturdy and easy to use and set-up, and won't ever become a problem to store or to travel with if needed.
It provides the user with three different magnifications, offering a 60mm diameter aperture and a powerful 170mm focal length, while also getting to be comfortable to use for long periods of time. You will easily teach your children how to watch stars without problems, in a more relaxed and practical way with this one.
PROS:
Sleek and Comfortable Design
Provides Great-Quality Vision
Incredibly Easy to Use
CONS:
Feels a Little Too Small for Most Children
07.
Meade Instruments Infinity 60
The Infinity 60 telescope from Meade Instruments feels like a professional telescope, yet it offers a perfect quality for beginners and the like. It won't be a problem to use it or to carry it when needed thanks to a comfortable and really light construction entirely. It provides a 60mm vision performance, with a focal length of 800mm for superior high-quality vision.
The device comes with an Altazimuth mount, totally easy to use and incredibly reliable. And you will be able to let your kid enjoy from two different magnification lenses, good enough to view everything in a broader and closer way accordingly. And of course, it can be used to watch the moon, planets, constellations and much more.
PROS:
Especially Effective Performance
Incredibly Quality-Oriented Vision
Totally Light and Easy-to-Use Design
CONS:
A Little Troubling to Install
08.
Orion StarBlast 4.5 Astro Reflector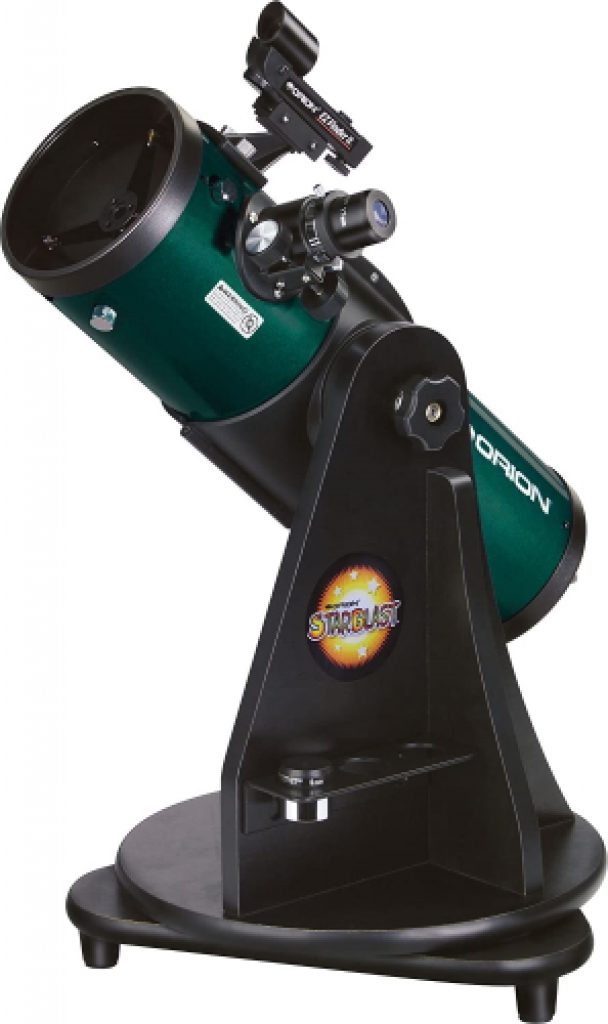 minimum 4+ year old
weight 13 pounds
size 23.5 x 18.5 x 25 in
Magnifications: 16X
Nota ll kids will be happy with a simple design, something totally different from what this Starblast Telescope from Orion offers. You will be able to enjoy your kid having a wonderful time, with a product that looks professionally made, and actually, gives an immensely useful performance without problems.
It is a lot more than a toy, featuring Explorer II Kellner eyepieces for superior effectiveness and an EZ Finder II reflex sight for a more comfortable and more accurate viewing aim. Also features an Altazimuth mount, an eyepiece rack, a collimation cap, and an excellent Starry Night astronomy software you can install on the computer for your kid to learn even more!
PROS:
Powerful Vision Performance
Really Convenient Design
Superior Quality Features
CONS:
A Little Harder to Use Than Others
09.
Celestron Travel Scope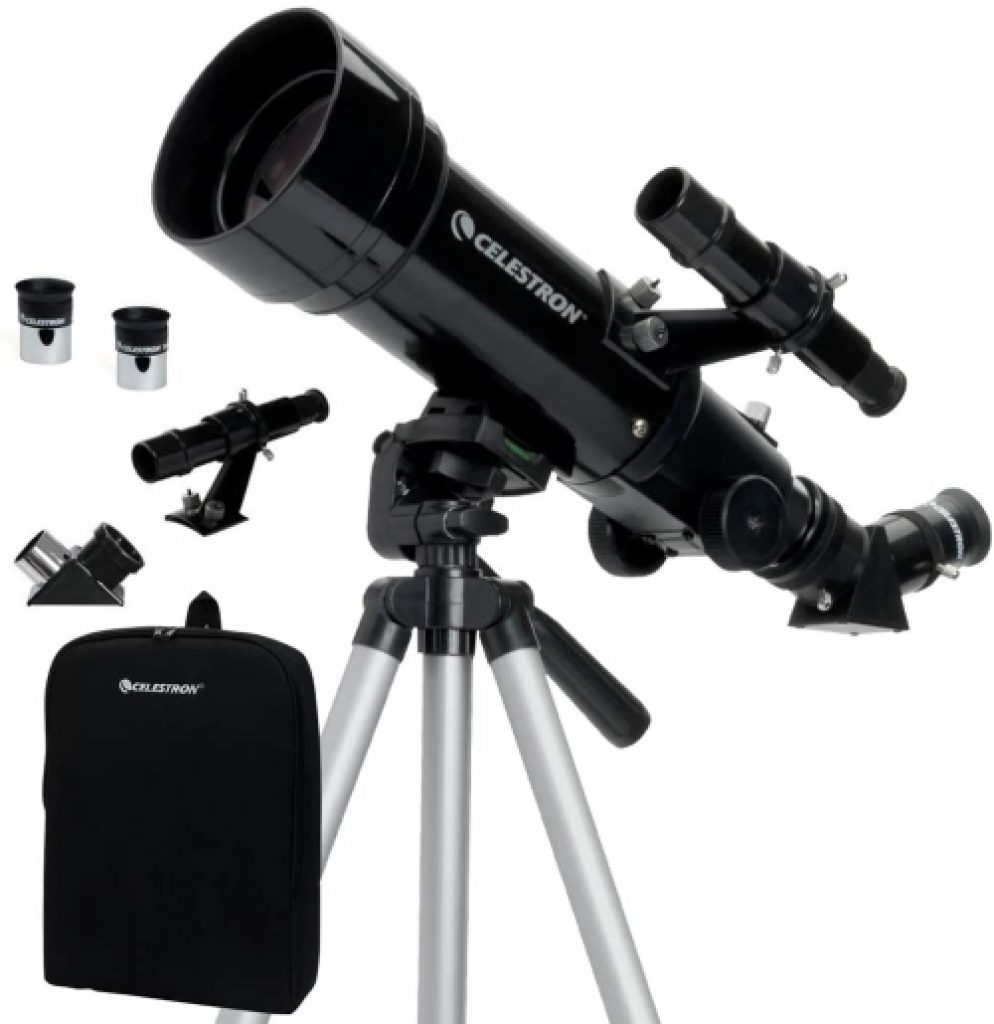 minimum 4+ year old
weight 3.3 pounds
size 7 x 18 x 14 in
Magnifications: 20X
Available in Stock
Celestron products always offer a quality that is more than recommended on almost every type of device. This time, with the Celestron Travel Scope, you will receive an immensely superior performance, a totally clear and crisp vision image, an incredibly light and reliable construction, an excellent set of additional features and the perfect way to help your kid learn more about our universe.
The device features an aluminum tripod for more sturdiness when using, two different eyepieces for better focus and zooming, a great SkyX software to allow your kid to learn a lot more, and a perfect storage backpack to help you carry the device everywhere you go without problems. It features a 70mm aperture for a much better vision than the majority, offering a brilliant performance at all times.
PROS:
Incredible Performance
Astounding Image Vision Quality
Astonishing Quality Construction
CONS:
Not as Sturdy as Expected
10.
Gskyer Telescope AZ Refractor Telescope – B00XQMG4LI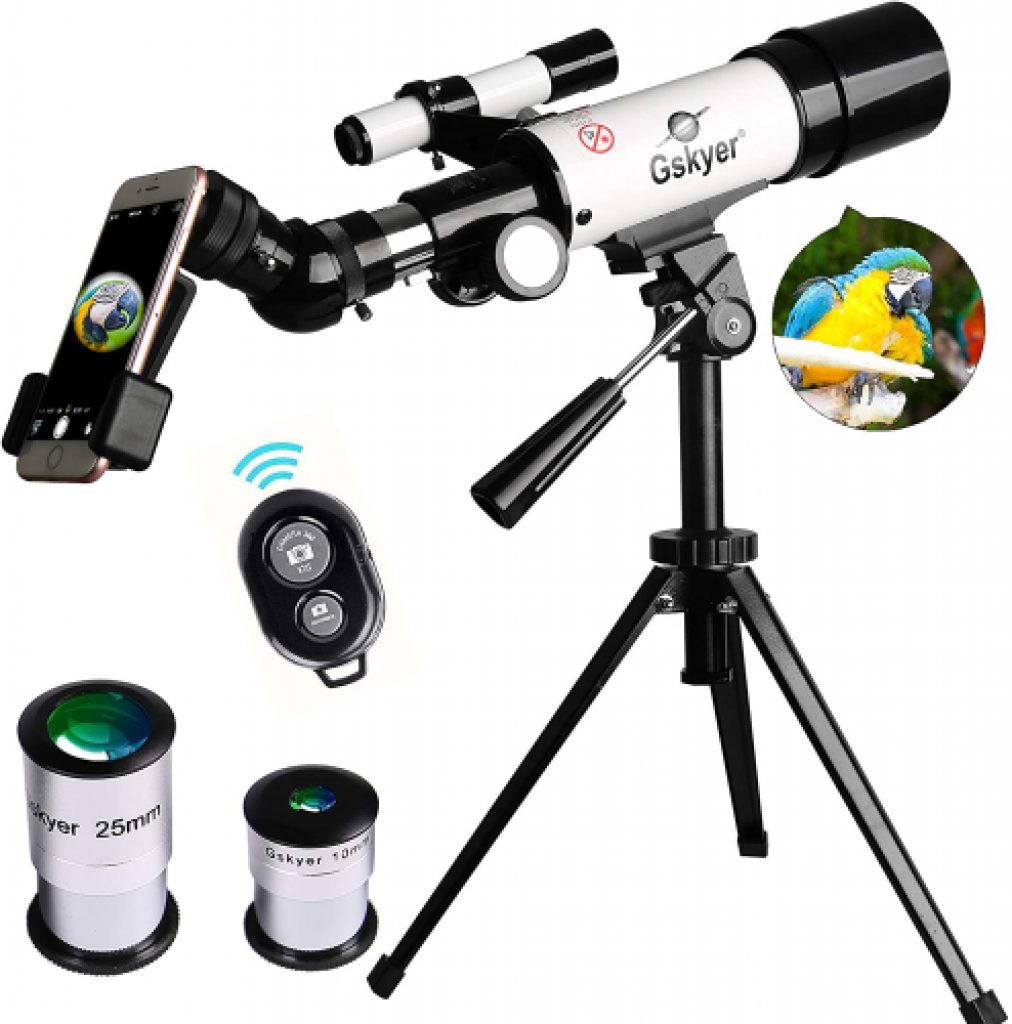 minimum 5+ year old
weight 4 pounds
size 18 x 7 x 4 in
Magnifications: 14X, 35X
Available in Stock
A small, easy-to-use and wonderfully travel-oriented telescope, the Gskype German Technology device will become the perfect partner for any kid. If you really want your kid to learn more about space, there's really no better option out there, offering such a clear and HD view, plus also being entirely effortless to make use of.
It features an aluminum construction for an incredibly light performance, while also coming with a 60mm aperture for good enough vision and different magnification eyepieces for incredible magnifying power. It comes with an Altazimuth mounting tripod and offers an overall excellent construction for a durable and reliable use.
PROS:
Extremely Effective Performance
Much More Reliable and Sturdy
High-Quality Imagery Vision
You won't believe how many details a telescope provides, features that sometimes tell how good a telescope can be, and for which you need to be lucid and aware or else you could end up buying a piece of junk that doesn't work. So, if you want to allow your kid to learn more about space more efficiently, follow our next advice and get the most powerful telescope out there:
Aperture
The aperture or diameter of vision is the most essential part of every telescope you could consider buying. For kids, a 50 to 80mm telescope is more than enough to see the moon and other planets and space details. However, if you want your kid to enjoy even the farthest wonders of space and much more, buying a telescope with a more significant aperture will incredibly useful without a doubt.
Magnification
First of all, great to know how close your kid can get to planets and other space objects, the magnification eyepieces offer superior performance and a much more entertaining experience when using. Hence, we recommend going for a telescope that provides at least 2 additional magnification eyepieces so your kid can enjoy from different types of views, especially relevant providing a much more versatile experience when looking at the sky.
Image
No matter how much aperture or magnification the device offers, if the lenses of the product are not good enough – hence the vision won't be good enough. For this, we always recommend using high-quality lenses and constructions, from good brands, so the product eventually delivers that image quality you are expecting to get. Sometimes, when the product doesn't offer a good image, you won't be able to see the moon as good as you want, for example. So always go for a product that offers a clear, bright and much definite vision when looking, and you will make a better decision for sure.
In addition, no matter what telescope you are considering on buying, these are the different features you will always have to take into account if you really want to give your kid a better quality telescope. Choose with care, make a right decision and allow your kid to enjoy the wonders of space from a really young age without problems, you won't believe how important it will eventually be.
The right telescope for your kid is here, you just need to make sure you know everything you can about them and making the right decision will be easier than you think. Do it NOW!
Looking for a perfect telescope for your children? Maybe one of these excellent options can be the right one! Come and take a look!