10 Best Wii Games for Kids 2022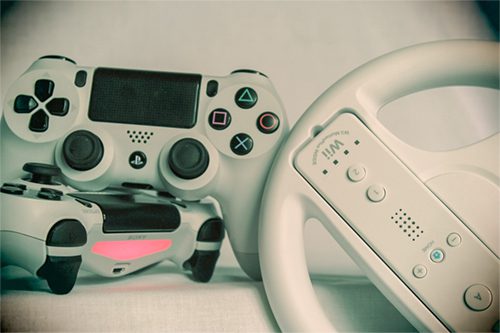 Want to have a wonderful time with your kid or just give him something to enjoy indefinitely? Then maybe a videogame for a Wii console is what you need to get him…
You won't believe how fun and distracting can the right Wii game be a kid. When you buy one of these, you immediately give children a totally new world to discover, new challenges to take, and much more fun to enjoy. They merely add a new type of entertaining to their life that surpasses almost any other toy right now. However, not all Wii games are good, some of them are not even presentable.
That's why we have made a list with some of the most interesting, educational, and fun Wii games you could get your children next time you buy them something. A good game for the Wii is something every kid would love…
10 Wii Games for Kids Review 2022
01.
2kGames Carnival Games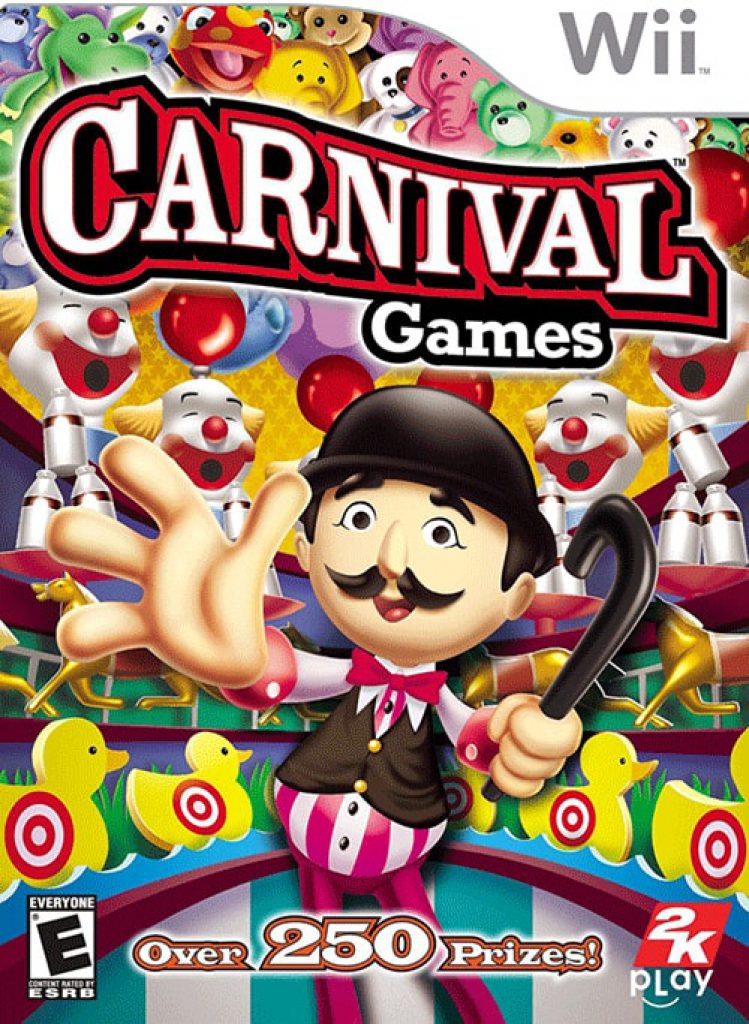 age: 8+ year
size: 7.8 x 5.8 x 0.5 in
weight: 5.8 ounces
contains: 20 Carnival games
Available in Stock
Including more than 20 games for the family, the Carnival Games for Wii from 2kGames is one of the most entertaining kid's games you will find. Not only it offers a wide array of physical sports and other interesting games, but it also provides a wide range of prizes and rewards for kids to enjoy the game even more and compete healthily.
What's even better, the game allows users to personalize their characters as well. This way they can enjoy a much more personal experience while playing alongside their family or friends. Kids will simply love this game that includes Hoops, Shooting Gallery, Nerves of Steel, Dunk Tank, and much more.
PROS:
Multiple Gaming Options
Customizable Characters
Excellent Prizes and Rewards
CONS:
Not as Entertaining as Expected
02.
Warner Bros Game Party 3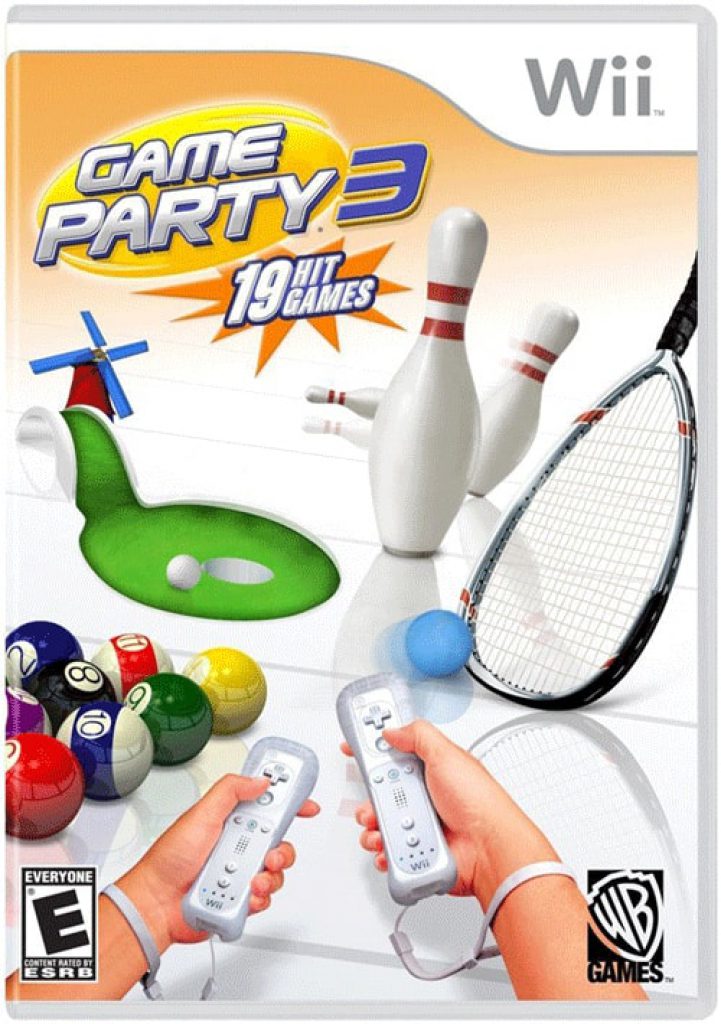 age: 4+ year
size: 0.6 x 5.4 x 7.5 in
weight: 4 ounces
contains: 19 games
Available in Stock
Similarly to other games, the Warner Bros Game Party 3 allows kids to enjoy a customizable experience, with characters they can create the way they desire, and play some of the most entertaining games with the family or friends. The games include classical custom games such as Miniature Golf, Racquetball, Bumper Pool, Croquet, Billiards, and more.
The games are awesomely made, provide a wide array of opportunities, and make an excellent opportunity to be competitive and play for hours. And what's even better, every game is as fun as the other, so there are infinite hours of fun while playing this game.
PROS:
More Than 15 Available Games
Much More Competitive than Most
100% Customizable
CONS:
Not as Entertaining to Play Alone
03.
Activision Wreck-It Ralph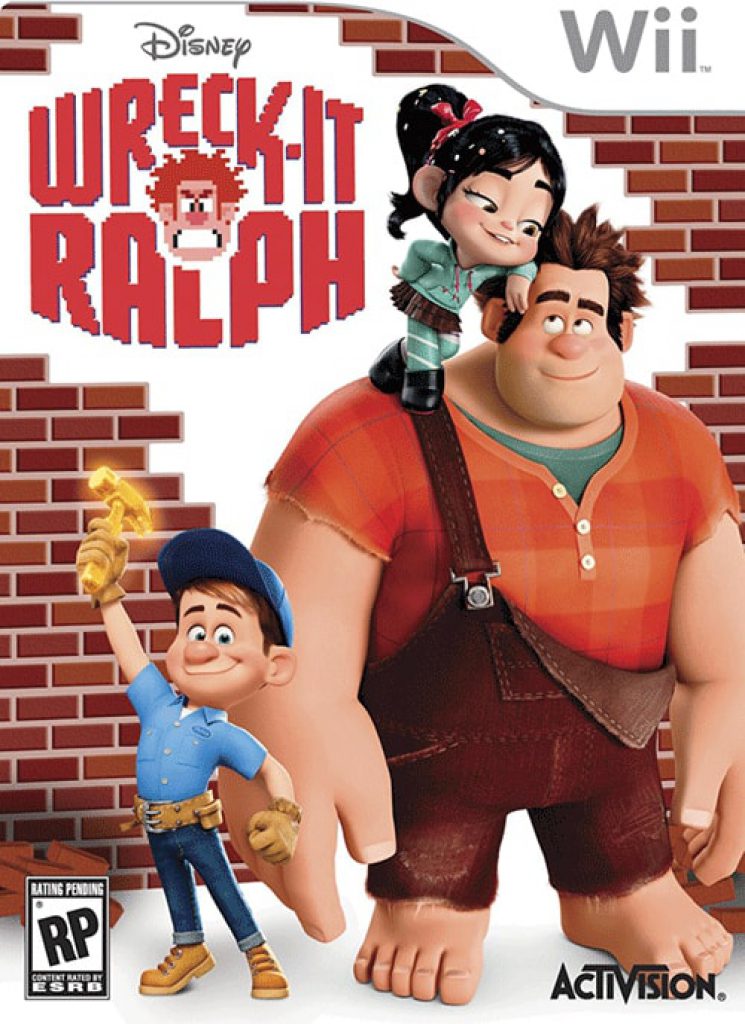 age: 4+ year
size: 5.3 x 0.5 x 7.5 in
weight: 2.08 ounces
Available in Stock
If games for groups are not the most interesting thing for your kid, then maybe a game with a story to tell is what he looks for. The Wreck-It Ralph game is precisely that, a game that develops a story that allows kids to immerse and enjoy the most interesting and beautiful environments that are also fun and pretty engaging.
The game is based on the featured film, yet it offers way more opportunities than seem in the movie, in search of making kids enjoy a wide array of opportunities. The game is simply amazing, and it becomes more challenging the farther your kid goes – for even better fun
PROS:
Outstandingly Entertaining
Educational and Easy to Play
Challenging and Engaging
CONS:
Not Exactly Like the Movie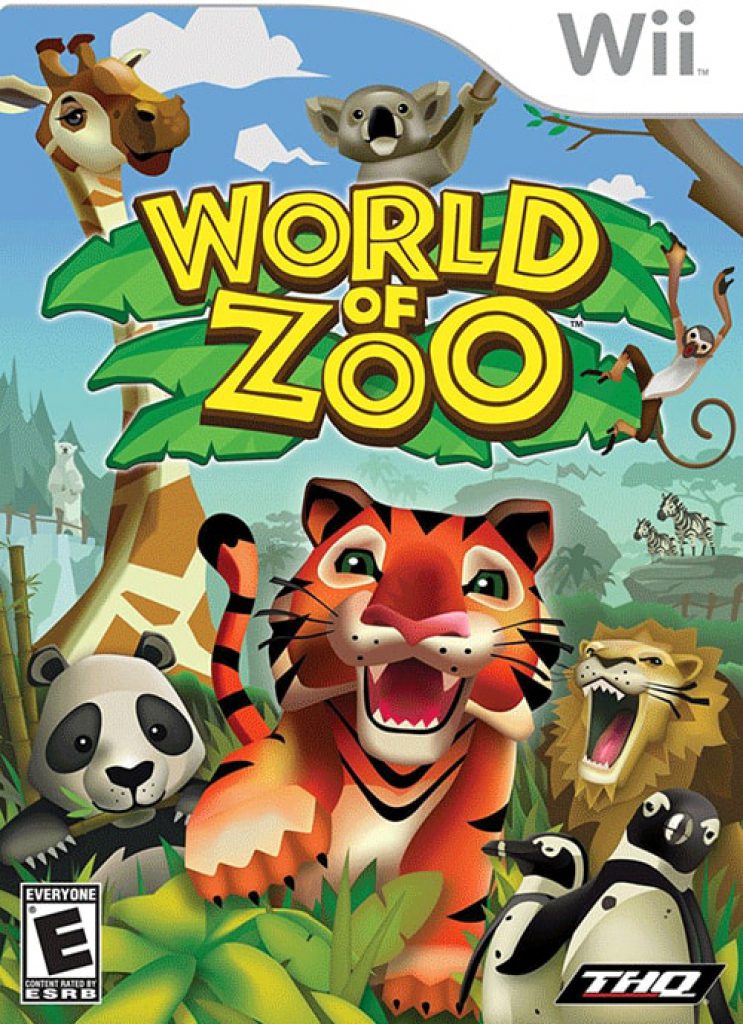 age: 4+ year
size: 7.5 x 5.4 x 0.6 in
weight: 3.52 ounces
contains: Zoo and Animal games
Available in Stock
If your child loves animals, there's no better game to give him than the World Zoo from THQ. This game allows children to play with almost all of the animals from the forest, the jungle, and the desert, with more than 90 species available.
The game comes with everything needed to be engaging and entertaining every time. It even offers the chance to play co-op for an ever more entertaining experience alongside another kid. And what's even better, the game comes with fact cards from National Geographic which teaches kids all about the animals they play and much more.
PROS:
More than 90 Species Available
Amazing Informational Feature
Comes With Excellent Mini-Games
05.
Ubisoft Just Dance Disney Party 2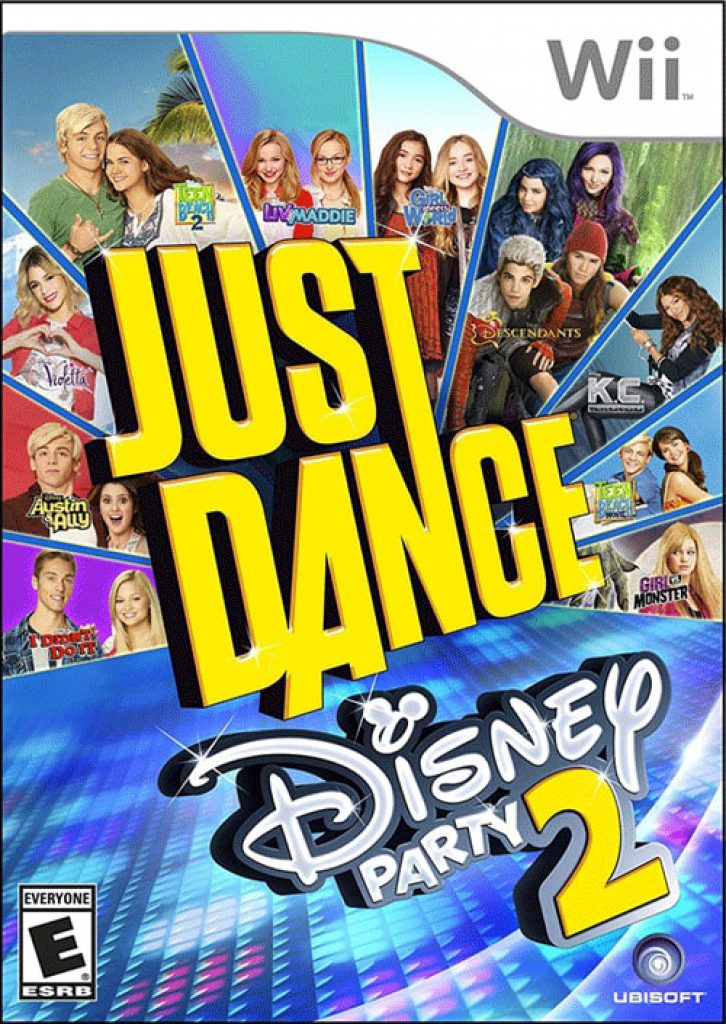 age: 4+ year
size: 0.6 x 5.3 x 7.5 in
weight: 4 ounces
contains: 25 playable songs
Available in Stock
Maybe your child is not a fan of casual or classical games, and he likes more physical activities such as dancing. Well, there's where you can pick Just Dance Disney Party 2 from Ubisoft, the perfect game for those little dancers who want to learn and practice their abilities while playing and getting entertained to the max.
The game comes with hit movies like the Descendants, the Teen Beach Movie; Girl Meets World, Austin and Ally, and much more. All of them directly from the Disney most-watched, so your kid can feel related and utterly entertained. And of course, it allows users to dress, create their choreography and customize many features the way they prefer.
PROS:
Highly Entertaining
Excellent Customization Feature
Very Physical and Engaging
CONS:
Not as Easy to Play as Others
06.
Bandai Namco Pac-Man Party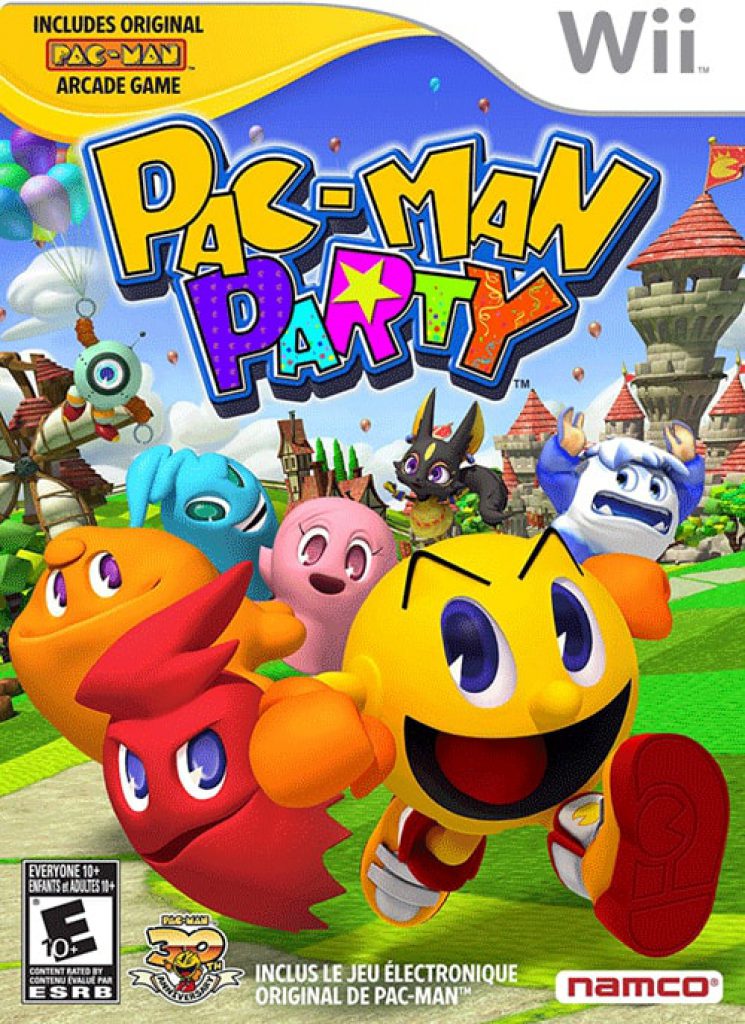 age: 4+ year
size: 7.6 x 5.4 x 0.6 in
weight: 3.2 ounces
contains: 45 mini-games & activities
Available in Stock
Even though Pac-Man is a videogame from a few decades back, there are still many versions of it that can engage even the littlest of kids. Pac-Man Party from Bandai Namco is exactly that, a game that bases off an old theme but focusing on being the most entertaining and interesting game for little kids of today.
The game comes with up to 45 mini-games and a few more activities to enjoy. It allows users to enjoy Pac-Man, Dig Dug, and even Galaga while playing any mode, the classical or the party mode. What's more, it will enable kids to play alongside friends or family thanks to its co-op and competitive modes.
PROS:
Utterly Interesting and Engaging
Excellent Co-Op and Competitive Modes
Wide Array of Games and Activities
CONS:
Very Similar to the Classic Mario Party
07.
Sega Sonic Sega All-Stars Racing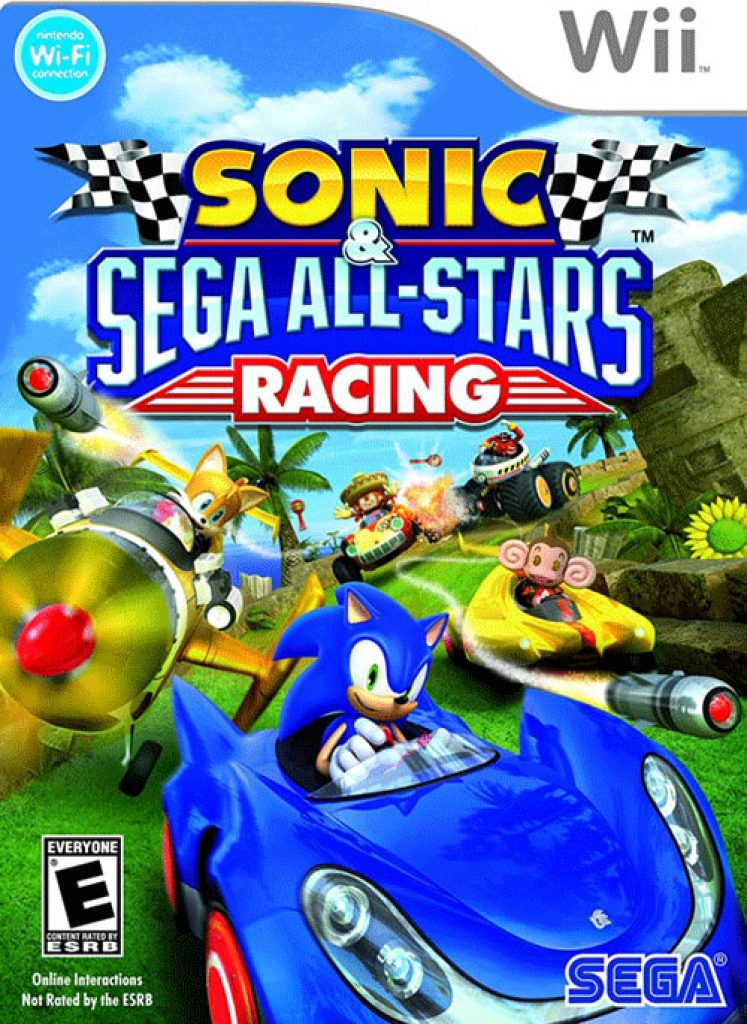 age: 4+ year
size: 0.6 x 5.3 x 7.5 in
weight: 3.2 ounces
contains: 20 unique characters
Available in Stock
Racing games are always some of the most entertaining and engaging without a doubt, whether it is to play alone or to play with friends and family. The Sega Sonic All-Stars Racing is one of the funniest games in the genre, offering up to 5 different modes to play with and even offering the chance to play with three additional players or even up to 7 more in the online mode.
It comes with all the famous Sega characters to choose from, such as Sonic, Tails, Amigo, AiAi and many more. The game also allows users to enjoy the excellent visuals, some of the most interesting on Wii Games, especially with the 24 tracks available on the game that resemble various parts of the SEGA universe.
PROS:
Multiple Modes and Players
Offers a Wide Array of Characters and Tracks
Outstandingly Engaging and Entertaining
CONS:
A Little Slow for a Car Game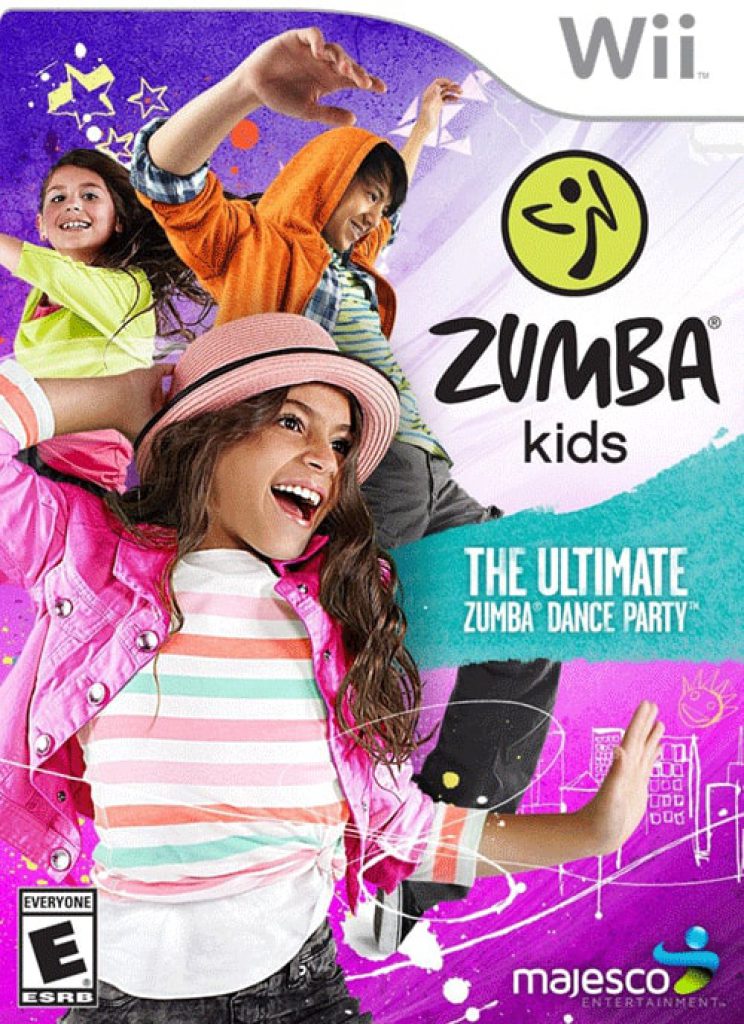 age: 7 – 12 year
size: 7.5 x 5.4 x 0.5 in
weight: 0.16 ounces
contains: 30 movement
Available in Stock
Zumba is a type of routine dance people like to practice to enhance their physical abilities. This dance is fun, healthy, and easy to do – and that's exactly what the Majesco Zumba provides, an amazing dancing game with a wide array of genres to enjoy, from Hip-hop to Cumbia, Disco, Ballet and even Merengue and Reggeaton.
All the routines are kid-friendly, both in easiness and quality of songs, so kids can feel related to them and feel the urge to dance. It is mostly designed for kids from 7 to 12 years old, but it can be played by anyone who can move his/her body. And of course, it also offers the chance to play multiplayer with family or friends.
PROS:
Much Healthier Than Most
Excellent Array of Songs and Genres
Amazing Multiplayer Options
CONS:
A Little Harder than Expected
09.
LucasArts Lego Star Wars: The Complete Saga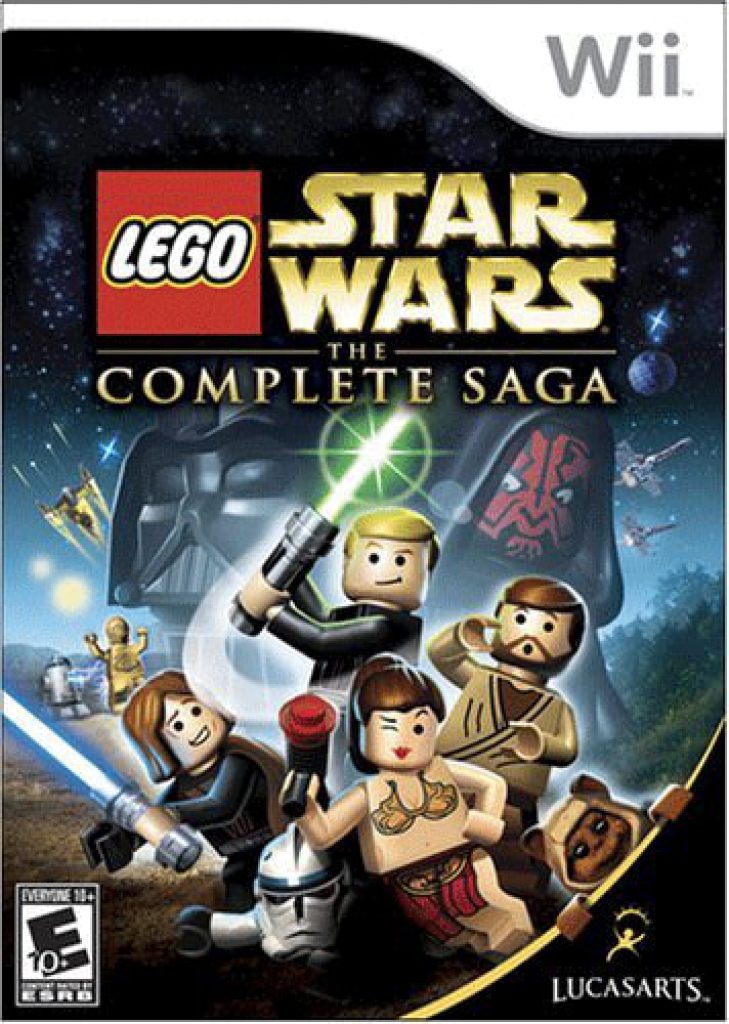 age: 4+ year
size: 7.8 x 5.8 x 0.5 in
weight: 3.2 ounces
contains: 36 Story Mode levels, 6 Star Wars movies
Available in Stock
Star Wars is always an amazing choice if you want your kid to learn more about Pop Culture from the 70s and 80s and if you want your child to be entertained for years to come. The Lego Star Wars from LucasArts teaches your kid everything he/she needs to know about the saga and more, most entertainingly and engagingly possible.
It is both entertaining and pretty challenging, with thousands of puzzles, new ways of playing, innovative modes, and one of the most customizable features in the whole Wii world. When you get Lego Star Wars, you get one of the most interesting games ever made for the console.
PROS:
Outstanding Star Wars Theme
Fantastic Array of Options and Features
Highly Entertaining and Engaging
CONS:
Too Rich in Story for Younger Children
10.
Nintendo Wii Sports Resort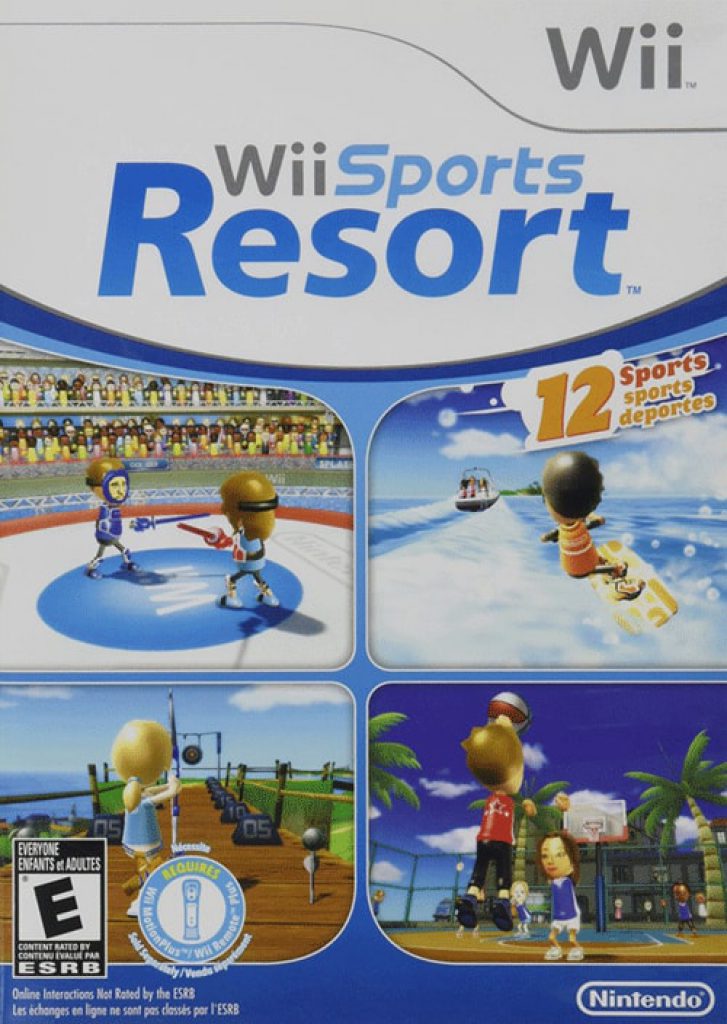 age: 4+ year
size: 7.5 x 5.3 x 0.6 in
weight: 1 pounds
contains: 12 games
Available in Stock
Now that you've seen some of the most exciting games in almost all genres, it is the time to present the most underrated, but at the same time most valuable game of the whole console: Wii Sports Resort from Nintendo.
This game is simply amazing when it comes to entertainment, offers a wide array of sports and mini-games to play that are a lot easier to control. It also provides very innovative modes and ways of playing that no other game has offered before. It is physical and mental, one of the most immersive, and easily one of the most competitive to play with family or friends.
PROS:
Excellent Range of Games and Sports
Innovative Modes and Controls
Immersive, Entertaining and Easy to Play
So, is your kid fan of the console? Then you need to pick the game you think he's going to like the most. But to do this, you may need to learn more about how to pick the right game. Remember, like video games; they have a wide array of features you need to consider. These features make each game different in their way, so you must choose accordingly.
Controls
When you buy a game for your kid, you need to consider how hard it is to control and to manage. Some games are pretty straightforward, where you just need to push one or two buttons and maybe move the control a little when playing. Others are a totally different thing. Some games are so hard that you need from a day to one week or even more to learn how to play. Make sure you pick a game that is easy according to your kid's age and capabilities.
Genre
Games also offer a wide range of types, from arcade games that are just about jumping, solving puzzles and so on, to games that are based on a story which are much more than a simple arcade, with thousands of features to enjoy. Other games are sports or classical games, which are pretty simple as well but may provide a wide array of opportunities and activities to enjoy, from sports like football to soccer, baseball, water sports, games like billiards, jumping rope and much more. Then there are the physical games that offer dancing and so on, and the rest, which is mostly strategic, such as puzzles, versions of Battleship, Chess, and similar games.
Multiplayer
Sure, a game is awesome to play alone, especially when you kid just wants to spend a little time away from responsibilities, friends and even family. However, sometimes it is necessary to have a great time with other people, spend some hours playing a game that allows multiple players to be competitive or play co-op. These games that offer the chance for up to 2 or 4 people to play together are often much more healthy than solo-playing games. And of course, it will give parents the chance to share more time with their kids as well.
Just don't choose something out of your preferences – but preferably sometimes your child may like, and that goes according to his capabilities. This way you will ensure a much more entertaining game that he will enjoy and possibly let you play with him – what every parent desires…
It's your time to pick the perfect game now. Take into consideration each one of our recommendations as well as our advice to pick – the right Wii game is waiting for your kid!
Do you know how entertaining can the right Wii game be? If not, then you need to take a look at the fantastic options we have here on this list. You won't believe how great they are!
Excelleint choice for Edutainment Activity !