10 Best Family Board Game 2022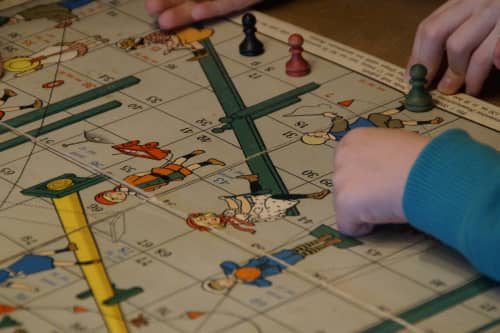 Looking to enjoy some quality time with your family this next Sunday afternoon? Maybe a family board game is what you're looking for, a safe, healthy and very entertaining way of spending time with loved ones…
Everyone loves having a great time with their family, especially when it is safe and healthy both physically and mentally. That's what a board game offers, a much more effective entertainment methods for those days in which there's nothing better to do than to spend some time with your family doing something that will benefit relationships and improve the overall mood. But only works when the board game is really worth playing.
If you choose a terrible board game to play with your family, you may end up getting even more bored than before, and sometimes also create unnecessary conflicts between members that could be avoided. For this, we've designed a list of the safest and healthiest board games to play with your family – come and check them out!
10 Family Board Game Review 2022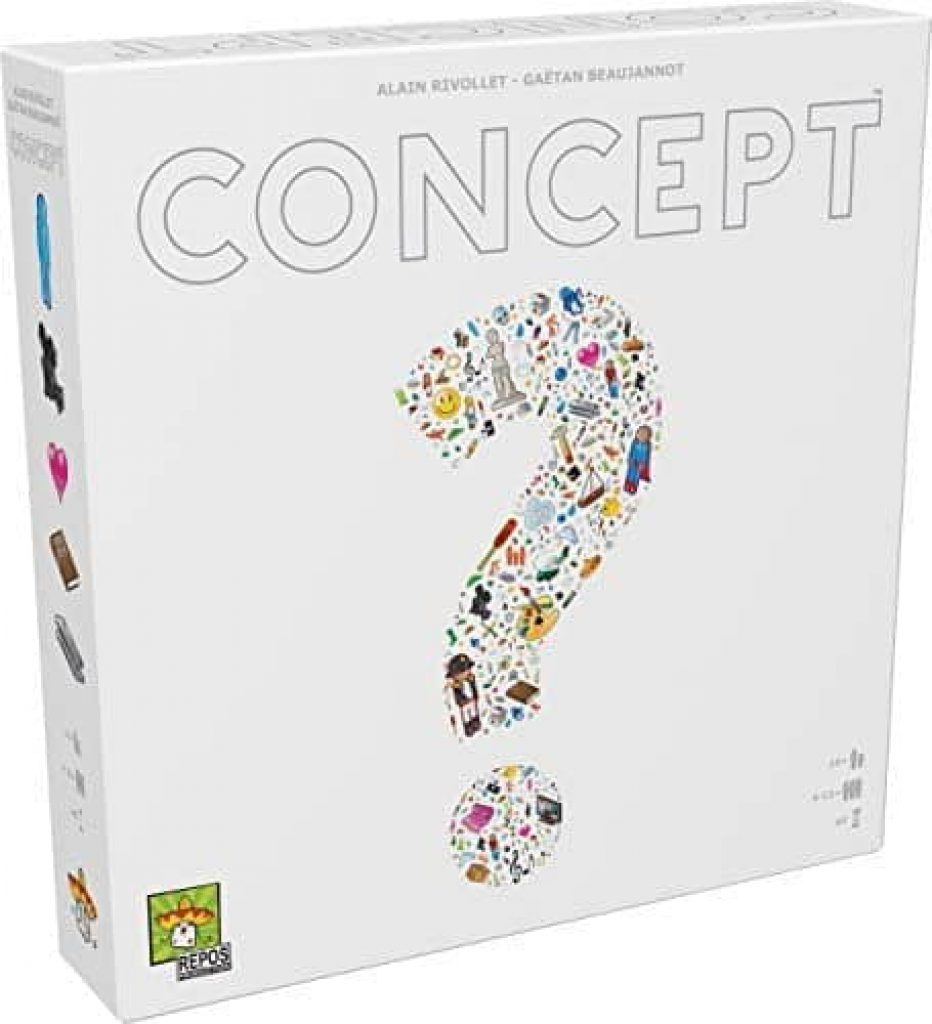 minimum 10+ year old
size 10.8 x 2.2 x 10.8 in
no. of player 4 – 12
plays in 40 mins
Available in Stock
One of the most exciting guessing games available on the market, Asmodee's Concept is a fully-engaging option that can be played by more than 5 players without problems, gathering the whole family together including the youngest and the oldest. It is mostly designed to improve communication methods, mainly using icons and cards from the game.
The game is really challenging and intellectually exquisite, and only those with the highest guessing ability will have the opportunity to win. But what's really good about this game is that it can be played for hours without end, despite having a particular type of punctuation, it can be played as long as there are new clues to guess.
PROS:
Totally Interesting and Engaging
Really Easy to Understand
Intellectually Challenging
CONS:
Some Concepts May Be Too Hard for Small Children
02.
USAopoly Telestrations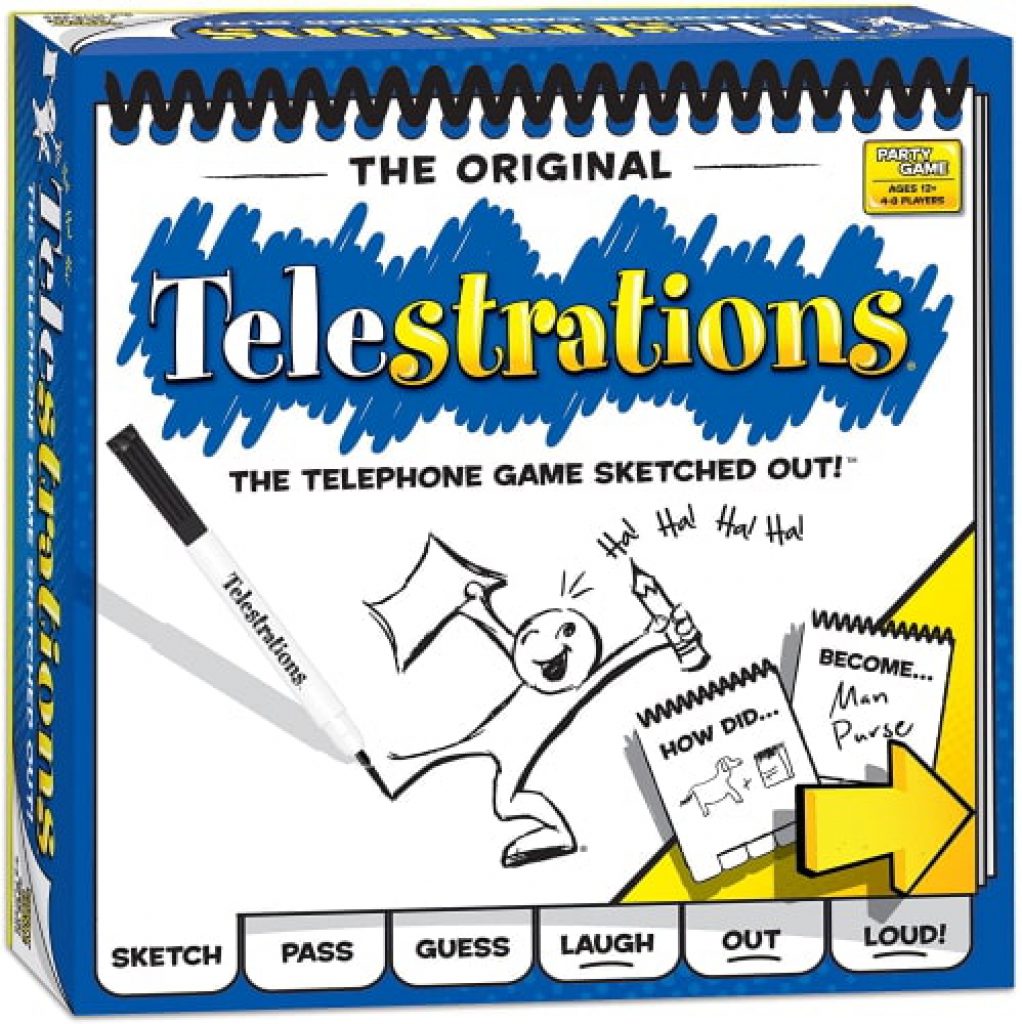 minimum 12+ year old
size 10 x 10 x 3 in
no. of player 8
Available in Stock
If you've ever played the "Telephone" game where someone tells a gossip and it is passed through everyone in a circle to finally give a new sense to the gossip that could be totally unrelated to the first gossip – that's exactly what this game is, but with drawings.
It is incredibly fun when played within the family, and thanks to its excellent communication-driven experience, it can eventually improve the overall communication between family members if played correctly. You can get this game if you want to see how a word or phrase can change entirely from a simple idea, and how entertaining it is to see what people think of your drawing skills – an almost perfect board game.
PROS:
Communication-Driven Effectiveness
Really Easy to Play by Anyone
Provides Fun For Hours
03.
Inspiration Play Double Ditto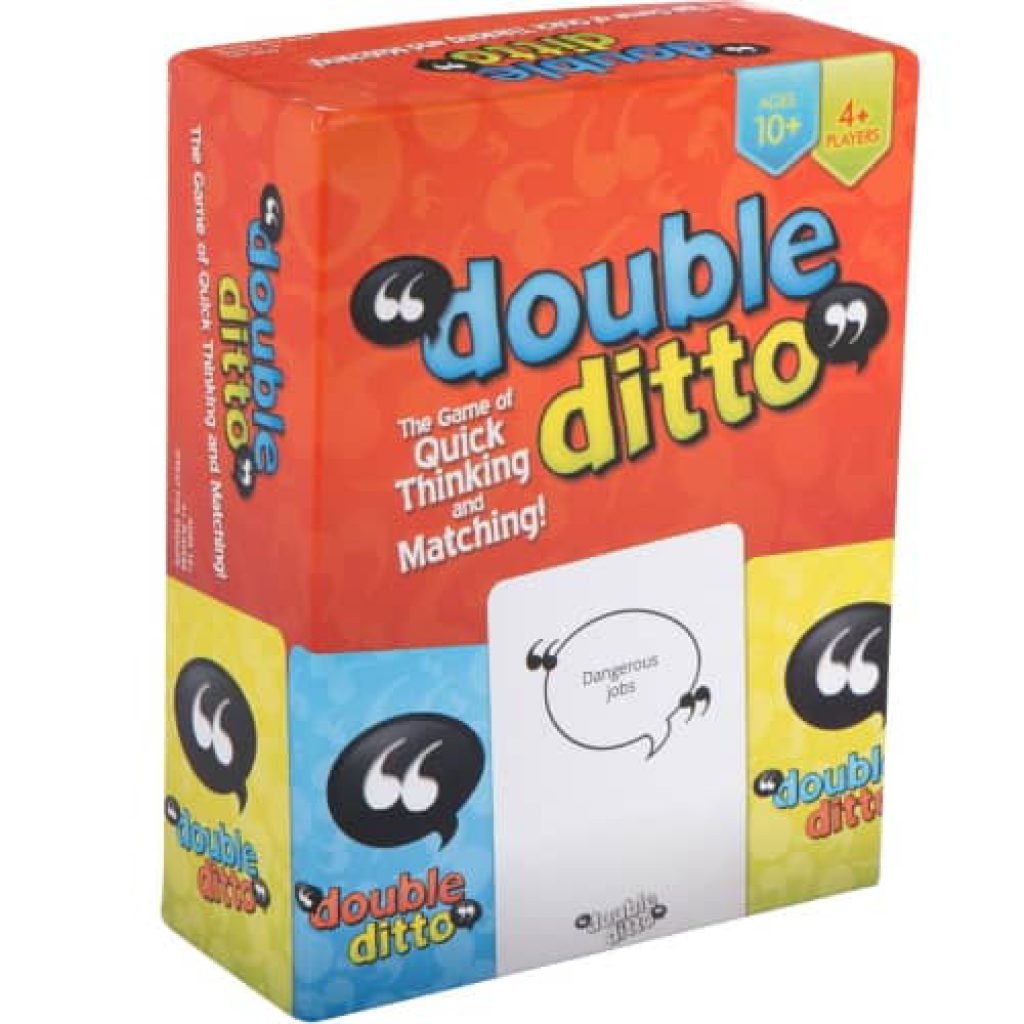 minimum 10+ year old
size 9.3 x 7.4 x 3.2 in
no. of player 4 – 10+
plays in 25 mins
Available in Stock
One of the most entertaining games and intellectually engaging thanks to a guessing and quick-thinking method, you can play this game to see how different ideas and personalities match within your family, a game that will give your hours of fun the more people play it.
It is mostly recommended to be played by at least 3 to 4 people for a better experience, and it can become a family favorite thanks to how it uses a fast-thinking process to be used efficiently. The whole idea of the game is to match other player's thoughts, in a procedure that merely consists on guessing what other people may write according to the main clue. The more words match with other player's words, the more points that are gained.
PROS:
Helpful to Strengthen Family Bonds
Everyone With Basic Writing and Reading Skills Can Play It
Improves Fast Thinking and Writing/Reading
CONS:
Not Recommended for Smaller Children
04.
The Game Chef Rollick! Charades Party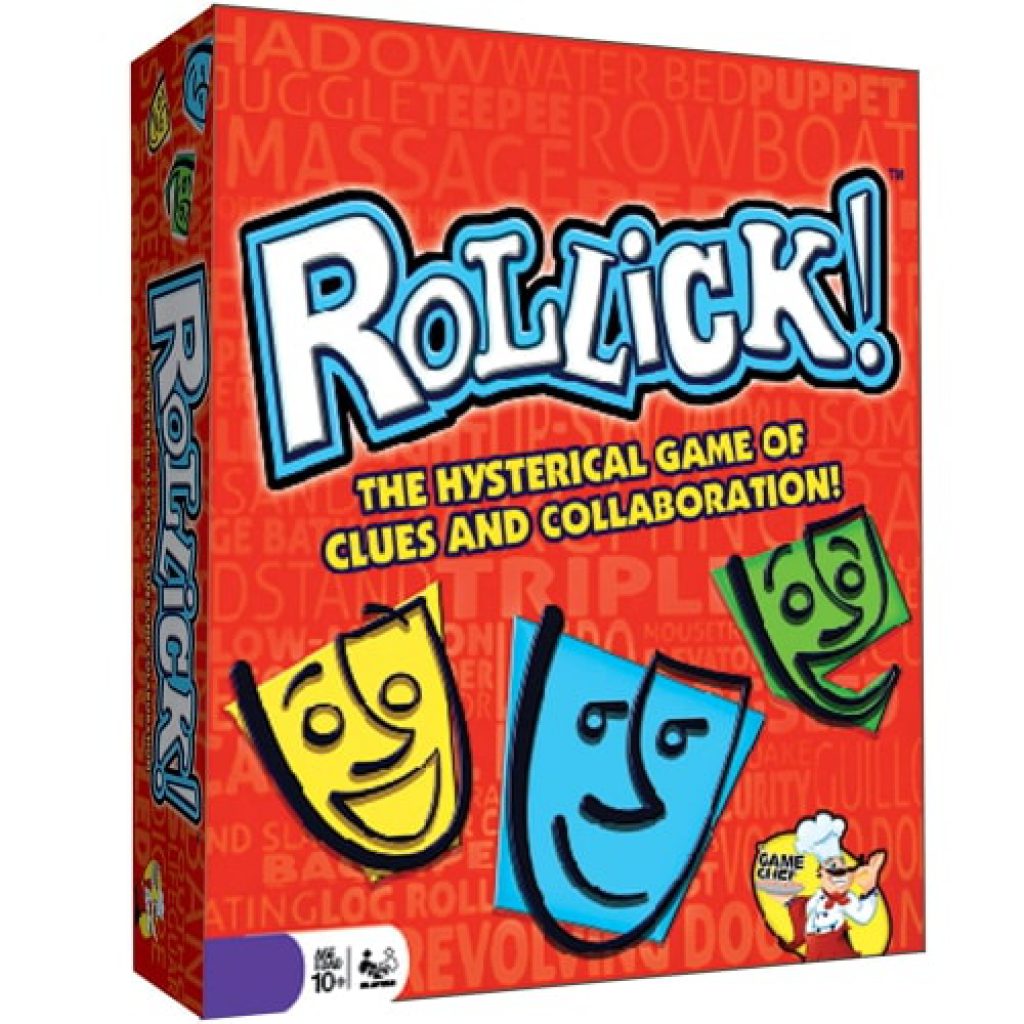 minimum 8+ year old
size 10.2 x 8.5 x 2.9 in
no. of player 6 – 20+
plays in 30 mins
Available in Stock
Fun and fast-paced, Rollick! Is a charades game mainly recommended for big groups of people or families, as it can be played by more than 10 players without problems, and offering a funnier and more engaging activity. It is based on the famous charades game, where players need to act out a certain clue for the guessers to find out what is it.
It can be a riot of fun, and it can also become a favorite thanks to how entertaining and engaging it is. What's even better, everyone can play it, even children who don't know how to read can do it as they can quickly be told the clue and they just need to act it out, improving imagination, fast thinking, and improvisation at its best.
PROS:
Highly Engaging Game
Can Offer Endless Hours of Fun
Can Be Played By More than 10 People at the Same Time
CONS:
It's Just Charades With a Different Name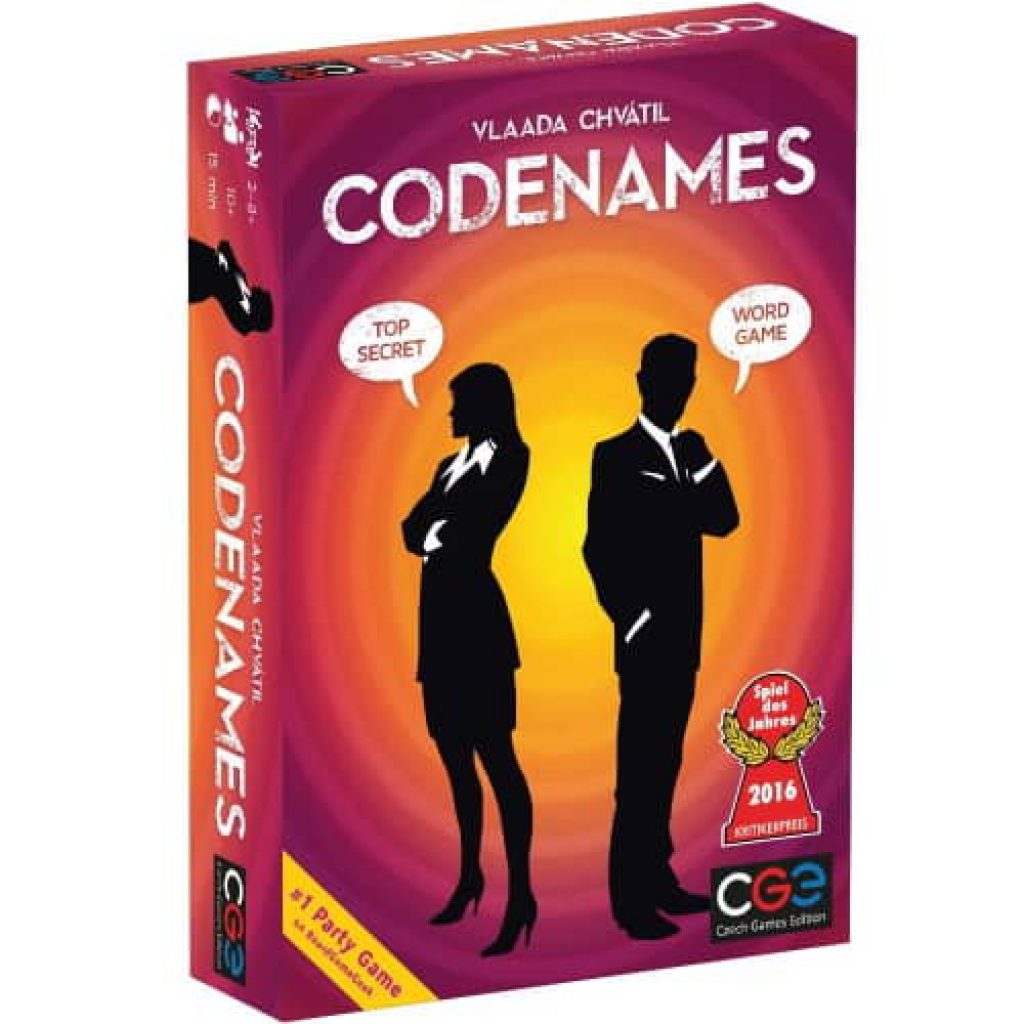 minimum 14+ year old
size 2.8 x 6.3 x 9 in
no. of player 2 – 8+
plays in 15 mins
Available in Stock
A more tense game for the family, yet incredibly fun and sometimes much more intelligent than others, Codename from Czech Games can be a perfect choice if you want an unconventional option. The game is based on guessing who the spies of your team are, and the team who guesses who are all the spies first wins the round. But it can also be played against the game itself, with only one group finding out the spies and avoiding the assassin.
It is all about clues and code words and can be played in just a few minutes without problems. The more people play it, the easier it is. And whatever the result of the game, it can become an addiction for families who like games with a much harder premise. It is mostly recommended for people over 14-years-old.
PROS:
Really Interesting and Intelligently Made
Can Be Played in Just a Few Minutes
Improves Fast Thinking and Guessing Skills
CONS:
Not Recommended for Children Under 14
06.
Blue Orange Games Kingdomino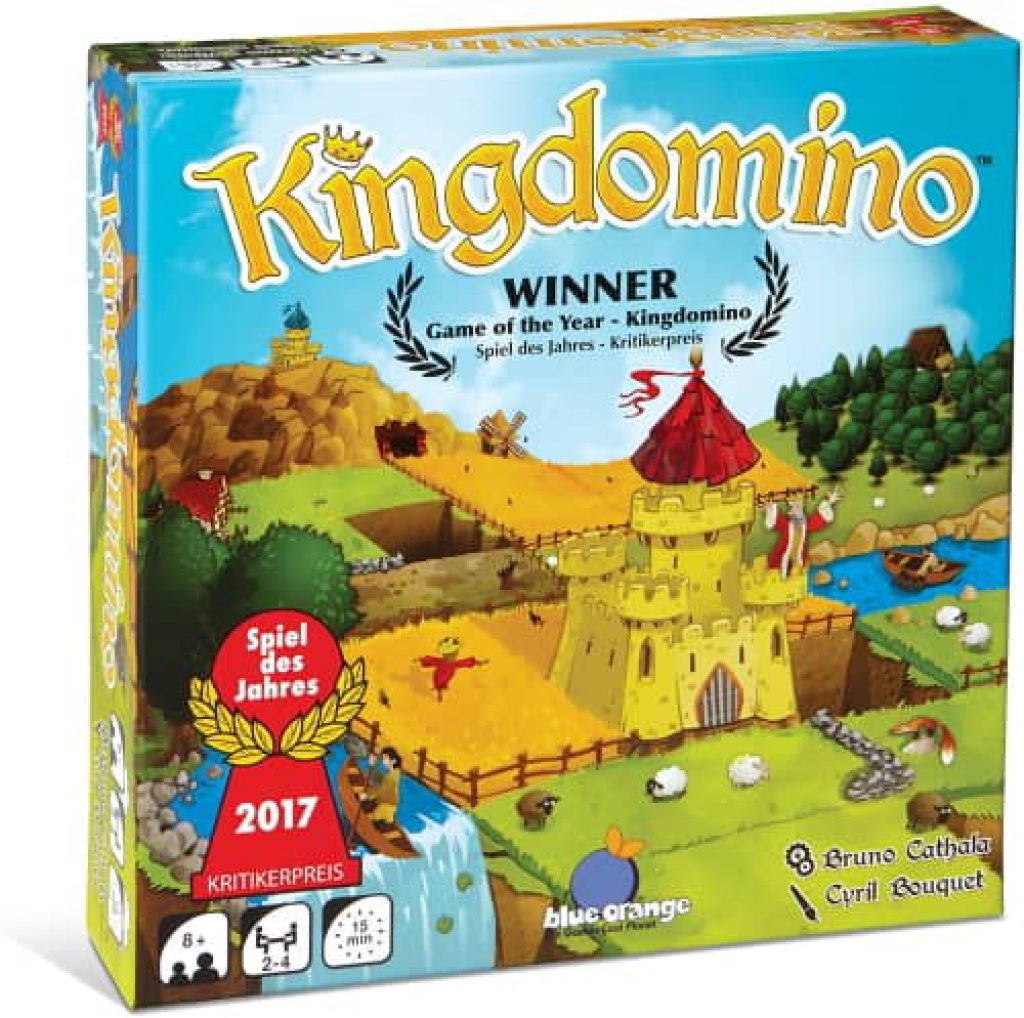 minimum 8+ year old
size 2 x 7.9 x 7.9 in
no. of player 2 – 4
plays in 15 mins
Available in Stock
Based on the classic domino game everyone knows, the Kingdomino provides a highly innovative method that gives families even more entertaining moments, as it can be played for hours and thanks to its straightforward gameplay, it won't present a difficulty for anyone. Kids from 8 years upward can use it, improving thinking and problem-solving skills.
The game features the typical 48 pieces of dominoes with 3-D castle cards and 8 wooden tokens. And despite having a slightly different structure than the classic domino, it follows the same matching rules, while offering a highly twist-effective performance, with changes that mean much more fun.
PROS:
Highly Entertaining Domino-Based Game
Won't Present any Difficulty to Learn
Helps to Develop Problem-Solving Skills
CONS:
A Maximum of Only 4 People Can Play It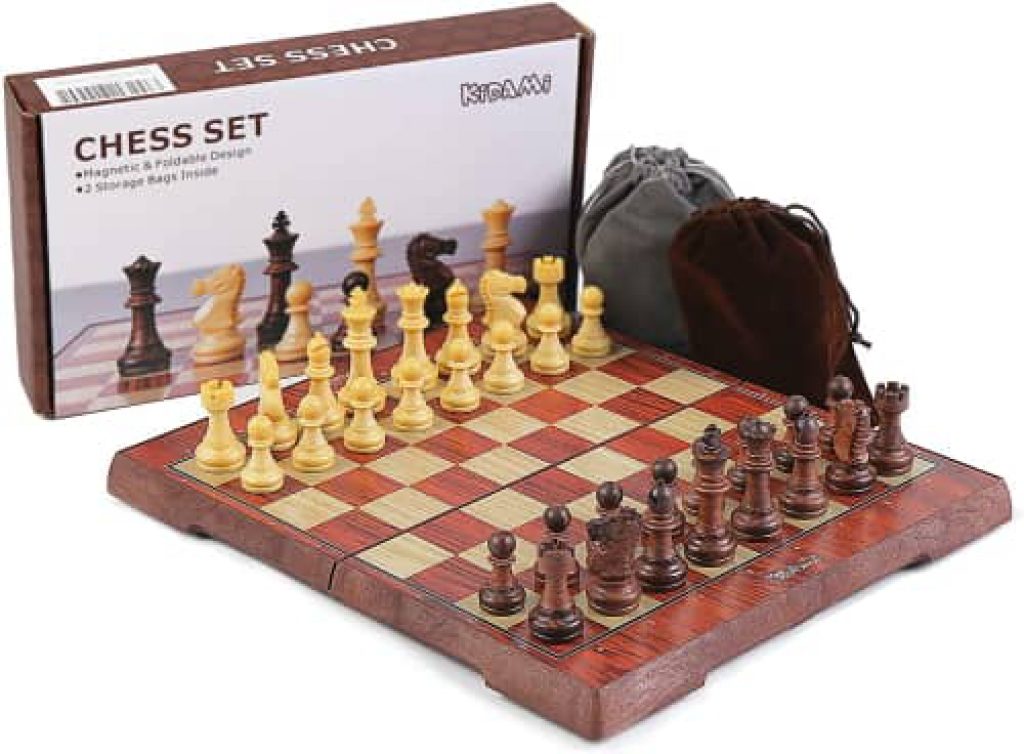 minimum 6+ year old
size 11.3 x 6.7 x 1.6 in
no. of player 2+
Available in Stock
Not really a board game for the whole family, yet a highly useful activity that can help to improve mathematical skills, problem-solving processes, and eventually become an addiction if played with enough interest. Chess is a perfect addition to any home, and it can be played by anyone old enough to grasp the simple and conventional rules of the game.
This version from Kadami is incredibly useful and travel-effective, offering a portable design made of plastic and wood texture, making it good-looking, durable and resistant to wear. All pieces are magnetic towards the board, making it also secure and reliable to use. It can provide extended hours or even days of play.
PROS:
Intellectually Effective Game
Entirely Well-Made Version
Easy to Grasp and Understand
CONS:
Can Only Be Played by Two People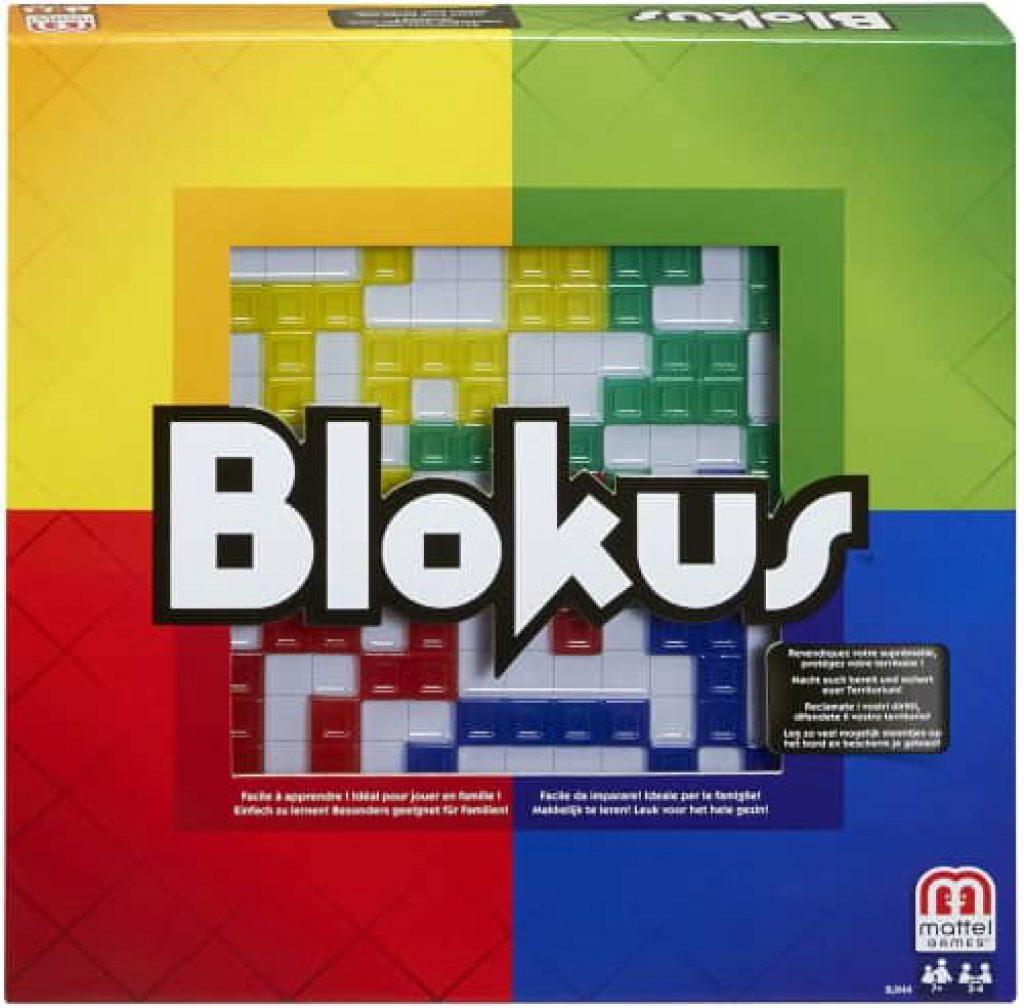 minimum 7+ year old
size 10.5 x 1.5 x 10.5 in
no. of player 2 – 4
plays in 30 mins
Available in Stock
Extremely simple to grasp, this strategy game that can be played by up to 4 people of all ages, provides users with perfect critical-thinking structure, being challenging and highly competitive, an excellent choice for all types of families. It is mainly based on who uses the most pieces on the board while blocking other players' moves.
The game comes with 84 pieces, with 21 per player, where each needs to use as much as possible. The Blokus game from Mattel can offer up to 30 minutes of playing time or even more, the perfect amount for a pleasant Sunday afternoon or a Friday night when there's nothing better to do. Yet, it is fast-paced, good enough to be highly entertaining but straightforward to play.
PROS:
Demands a Lot of Focus
Fast-Paced and Competitive
Improves Critical Thinking and Problem Solving
CONS:
May Feel a Little Too Simple for Most Kids
09.
Winning Moves Games Monopoly The Classic Edition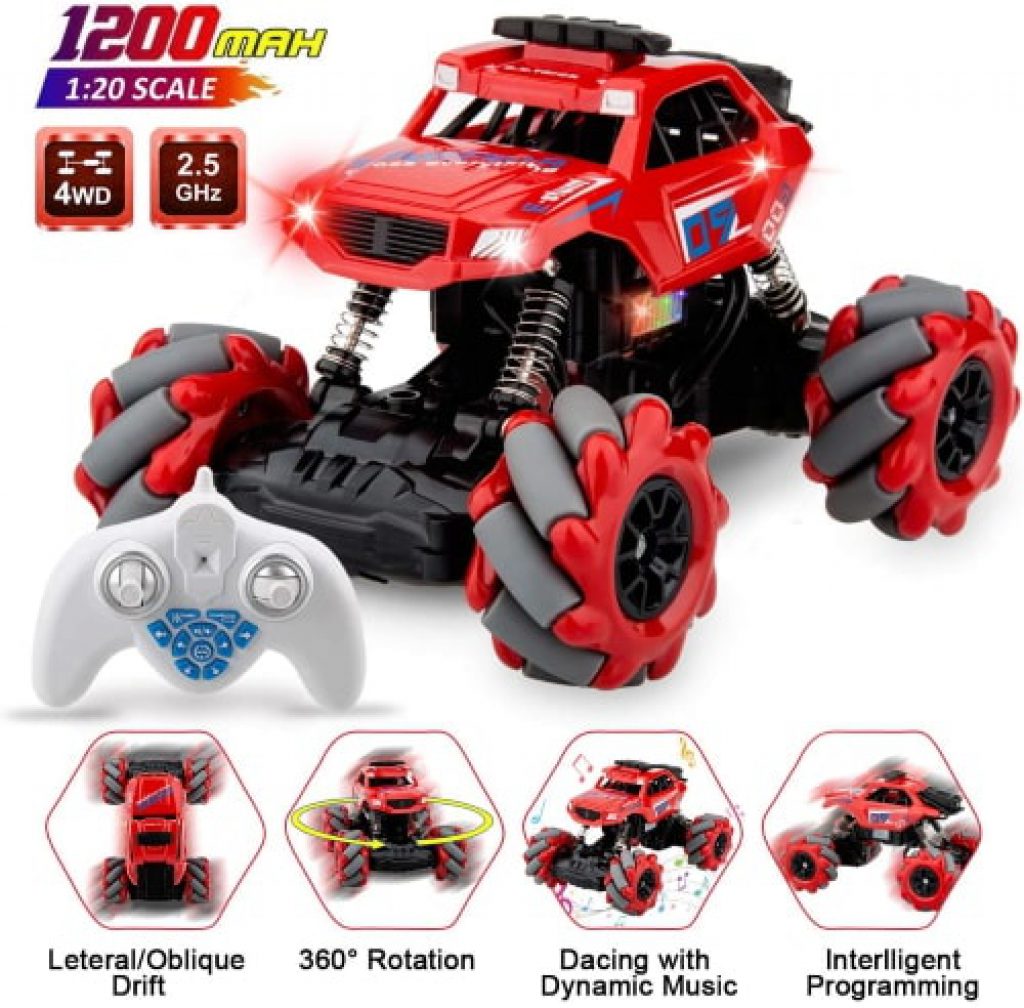 minimum 8+ year old
size 10.1 x 1.9 x 20 in
no. of player 2 – 8
Available in Stock
Even though the first Monopoly was made by Hasbro, this version features a more classical design that is no longer supported, offering a highly superior performance for families who like traditional and conventional designs. And we all know how many hours of fun can monopoly give, with great lessons on investing, real-estate, and all about luck and life choices.
The game is based on a capitalist system, yet it offers a harmless entertainment, capable of offering up to 6 to 8 players lots of fun and competitive time. It is a little harder to grasp than most games, but it offers great fun for families and can create wonderful memories when used correctly.
PROS:
Highly Engaging and Competitive
Provides Many Learning Lessons
Can Offer Many Hours of Fun
CONS:
A Little Hard for Smaller Children
10.
Hasbro Scrabble Deluxe Edition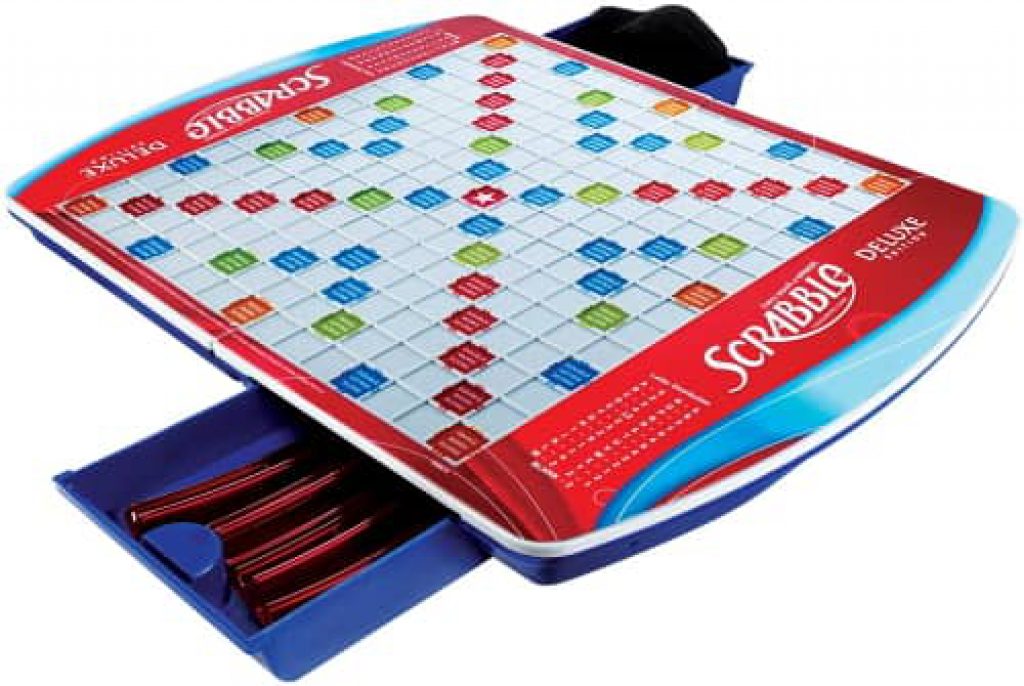 minimum 8+ year old
size 3.5 x 15.9 x 10.4 in
no. of player 2 – 4
Available in Stock
May not be the most recommended idea for families with small children, but can be the perfect one for those intellectually-driven families that just want to help their children have fun more healthily and smartly. It is incredibly competitive and can be used by anyone who can write and read decently. Up to 4 people can play it at the same time, offering more than 100 different letter pieces and a well-made board with tricks and bonuses to make the game much more interesting.
This deluxe version looks really good, can be more easily rotated than other versions and provides a handy carrying case for even more convenience. The game is almost perfect and offers up to 2 or more hours of constant play without any problems.
PROS:
Superior Learning-Driven
Demanding and Effective
Fun, Interesting and Simple Design
CONS:
Needs a Decent Grasp of English Language
Buying board games for a family is not an easy job, both because everyone has different preferences and because not all games will eventually fit a family's personality. But that doesn't mean it is impossible, you just need to learn what type of game you're buying and how it will be accepted in your family. Here are a few ideas to consider:
Age
The age range of the family group is critical. Some games offer a much more suitable structure and instructions for small children, while others may be so difficult and hard to understand that only kids above 12 years or more will be able to grasp. Make sure the game you choose goes according to the age range of your family.
Skills
All games demand players to have different abilities. Some just ask for memory and matching skills, while others may ask by requirement, to have at least basic reading and writing skills. Some children or family members may not meet these skills requirements, and so they won't be fit to play the game efficiently. Avoid choosing games that could be too hard to family members.
Interests
Everyone thinks differently, especially adults and kids. Most adults like serious and critical-thinking games, while kids mainly go for fantasy and guessing ones. Not everyone has the same type of interests, so choose accordingly, trying to match everyone's desires.
Time
A good board game shouldn't last longer than 30 minutes. Games that last longer than that can become really dull and sometimes uninteresting for some family members. Kids have a shorter attention span, just as elder people do. So, make sure you can meet these time demands on the family.
Players
All games have different player requirements, especially when it comes to numbers. The majority of board games can be played by at least 4 people, but some, like chess, can't be played by more than two. These games are not exactly family games, but can be really interesting and reliable in small families.
There are thousands of family board games available today in the market, so it's not too hard to find the right one for your family, really. Just consider the previous features when buying, give your family a great board game to have fun with on any weekend. You won't believe how entertaining these can be.
Allow yourself to choose the perfect board game to play with your family, the most efficient way to strengthen bonds, improve relationships, and sometimes to just spend some quality time…
Sometimes, the right gift for your family is something everyone can enjoy. That's precisely what one of the following family board games provides, the perfect way of having fun time together!
Best choice for excellent family time !