10 Best Bowling Ball 2022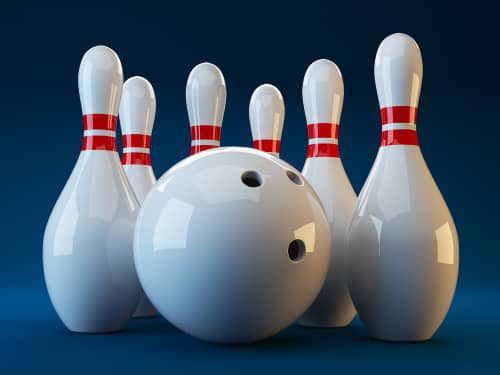 Are you feeling like going to the bowling alley with your family soon? Don't fail to get every shot to be a strike with the right bowling ball…
Whether you need a ball or you want to get one to your children, there's no doubt they can entirely change how the game evolves. So, it is essential always to have a good one. To pick the perfect bowling ball, you need to learn what makes an excellent ball and what makes a bad one.
To help you find out which balls are suited for your needs, we've made a list with some of the most recommended options available on the market. Take a peek and learn more about each one of them so you can eventually select the proper one for you or a family member…
Furthermore, we have a trick and tips on how to choose the right ball available. Click here
10 Bowling Ball Review 2022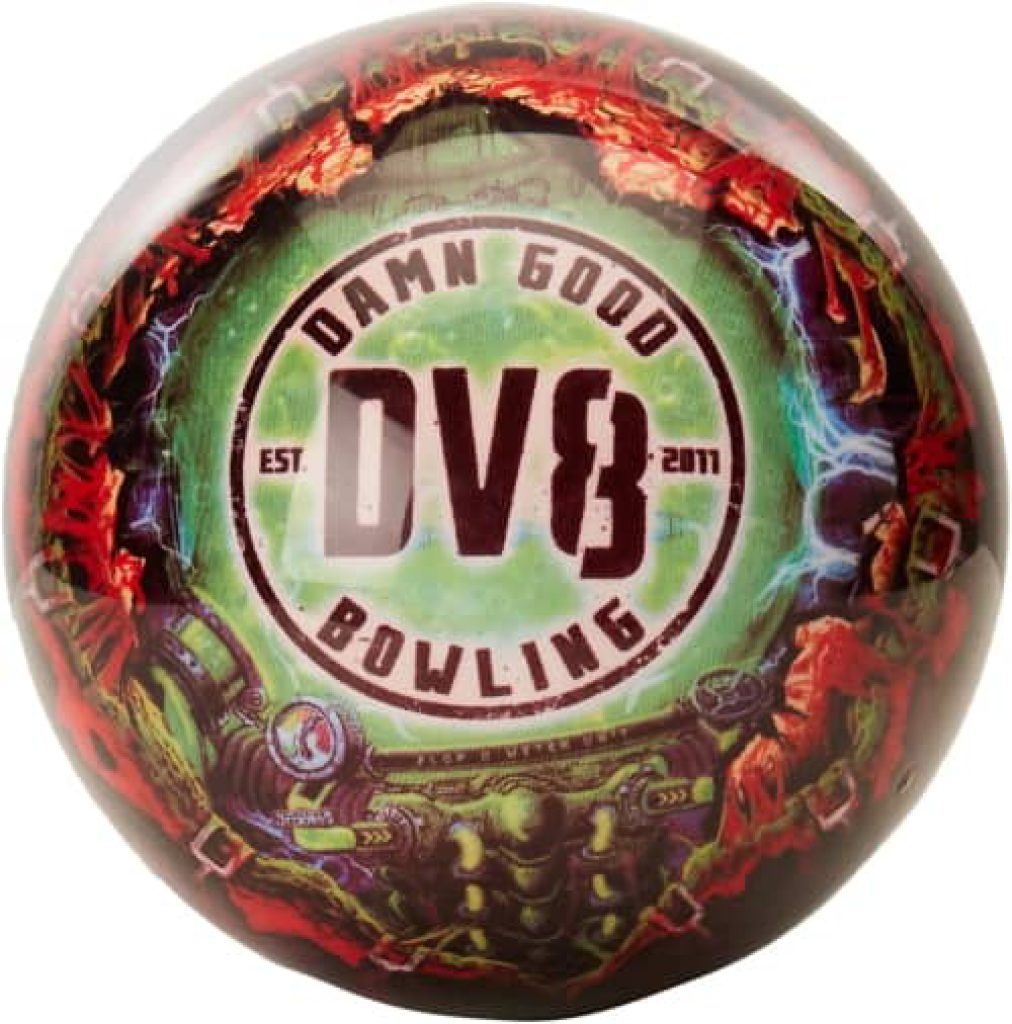 available weight 10, 12, 14,15, 16 pounds
suitable for "Straight" ball, dry lanes
Undrilled, no hole
Available in Stock
Stylish and with a unique design, this DV8 Zombie ball can be the perfect one for you or any family member who fancies zombies. It is well-made entirely, so it delivers an excellent performance when playing, and features a polyester cover plus a finish of high gloss polished. It comes in 5 different weights and can be used by big kids, teenagers, and adults all the same.
The zombie image was designed by resembling a DV8 member, so it becomes especially interesting for those who know what the ball is all about. Easily, it can become an essential item to bring to any bowling alley, for sure.
PROS:
Unique and Fun Design
Great Performance
5 Different Weights to Choose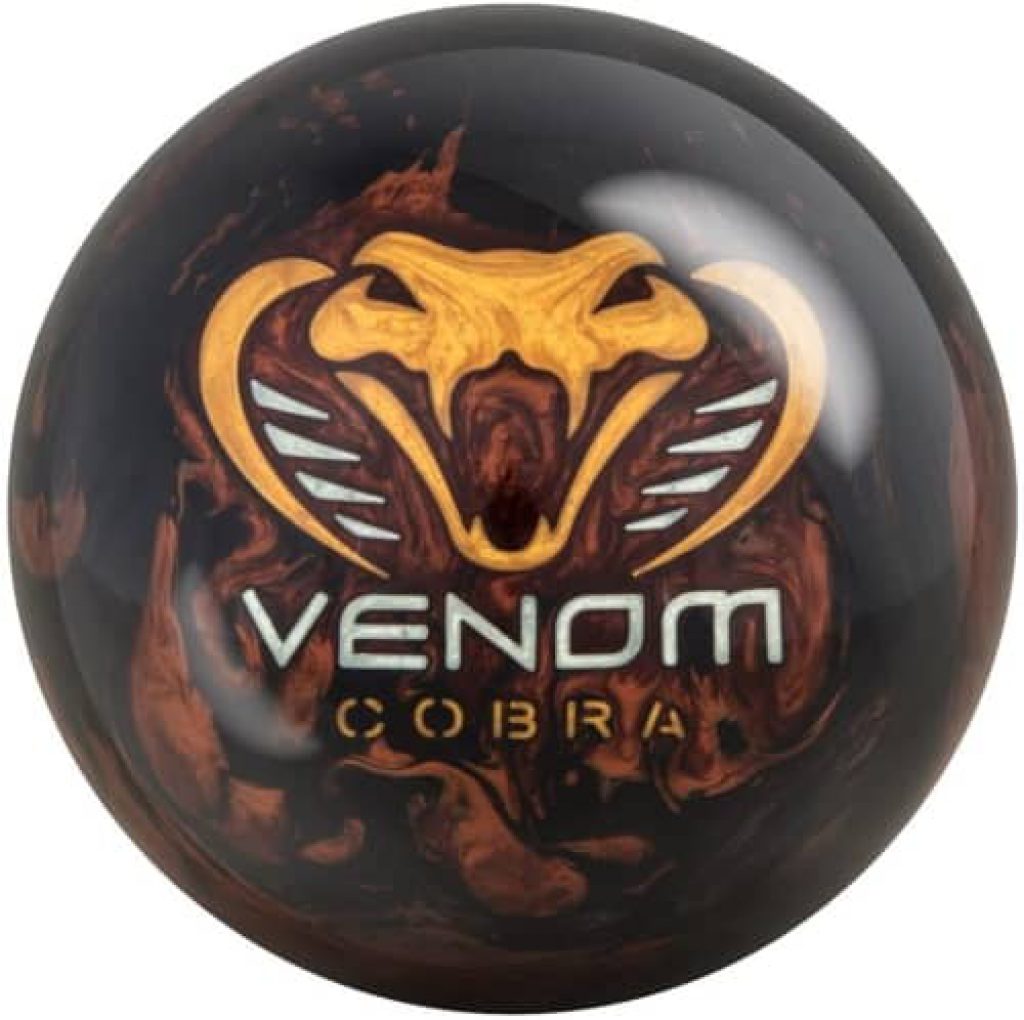 available weight 12, 13, 14, 15, 16 lbs
suitable for Dry lanes
Undrilled, no hole
With an excellent Cobra design, this MOTIV Venom bowling ball can be an excellent gift for any kid who loves bowling and snake designs. It doesn't only looks good. It is also pretty well-made. So it becomes effective when playing, created for light or medium use, providing much more length than most and an impressive friction.
The Hybrid Reactive coverstock makes it unique an thanks to its 5500 Grit LSP finish. Its design will last longer and provide a perfect resistance to all types of floors. Whether it is used as a spare or as a championship ball, it will always deliver the desired results – without problems.
PROS:
Pretty Interesting Design
Unbeatable Performance
Durable and Resistant Finish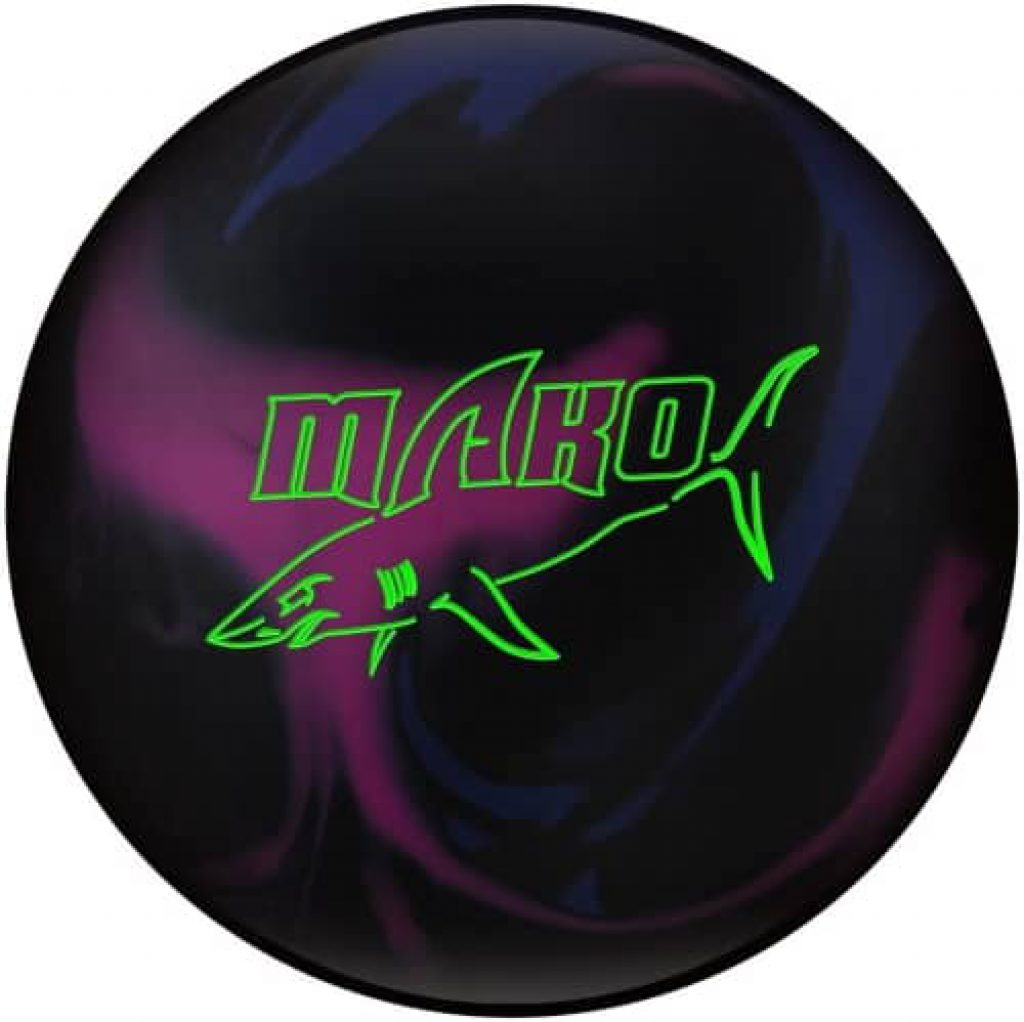 available weight 12, 13, 14, 15, 16 lbs
suitable for "High-oil" lanes
Undrilled, no hole
The Track Mako ball resembling a shark is known as one of the most intelligently-made balls out there. The ball delivering a superb finish that provides great performance and an incredible QR-10 Solid cover stock so it can be used by anyone efficiently, whether it is heavy or medium oil.
It is mostly designed to provide better performance on heavy oil, yet with its continuous lane motion, it can be used with any type of oil without problems. Its design is also amusing, coming with a blue and purple background and a green Mako shark and a final black finish. It is one of the most performance-oriented ball out there which looks stylish and offers 5 different weights.
PROS:
Can be Used by Anyone
Provides Outstanding Performance
Looks Fun and Stylish
CONS:
Mostly Recommended for Heavy Oil
Storm bowling balls are always some of the most reliable and performance-oriented out there. With designs that not only look good but provide excellent features. The Code Black ball is an example of that, with a 1500-Grit polish finish and an R2S Pearl Reactive cover stock that deliver fantastic results when using.
The RAD4 Core, also, helps to get much more torque when in the floor. Also, because of its excellent finish, it can be used with any type of oil. It will simply slide smoothly through the lane and eventually deliver a backend reaction that only Storm balls can offer – making it a perfect choice without a doubt. Its Code Black design with Black, Charcoal, and White looks awesomely good too.
PROS:
Simple but Stylish Design
Remarkable Results
Works with any Oil
CONS:
Not Recommended for Little Children
05.
Brunswick Bowling Products Columbia
available 6, 8, 9, 10, 11, 12, 13, 14, 15, 16 lbs
suitable for "Spare shooting"
Undrilled, no hole
Available in Stock
The White Dot Bowling Ball is uniquely designed to be easier to use, so children and beginners can use it without problems and get an excellent experience. Actually, it is also one of the cheapest so any experienced user can use it as a spare of a ball to get a much more affordable result, as it is also well-designed entirely.
It provides great finish and incredible cover stock and a beautiful design that everyone will love. With a Silver, Black and Purple combination of colors, it can fit with any type of user, including little children as it offers the lightest models from 6lbs to 16lbs so it can be used by anyone.
PROS:
Offers More Weight Options
Provides Excellent Quality
Looks Incredibly Good
CONS:
Not as Performance-Oriented as Others
06.
Hammer Black Widow 2.0
available 12, 14, 15 lbs
suitable for Dry lane "Medium to Heavy oil" ball
Undrilled, no hole
Available in Stock
Good-looking and potentially the most effective ball for playing, this Hammer Black Widow 2.0 model provides an excellent design. And thanks to its useful finish with a 500/1000/2000 Abralon Polished w/ Powerhouse Factory Finish Polish, it is a lot more efficient when using.
It comes with a weight model from 12lbs, and thanks to its Length with Aggressive Backend, it will maintain a better grip on the lane, making it a lot more precise when playing. Can be used both for medium or light oil as well, and thanks to its great design, it is more than certain everyone will find it really stylish.
PROS:
Simple Yet Stylish Design
Remarkable Performance
Very Aggressive Backend (hook)
CONS:
Doesn't Provide Light Weights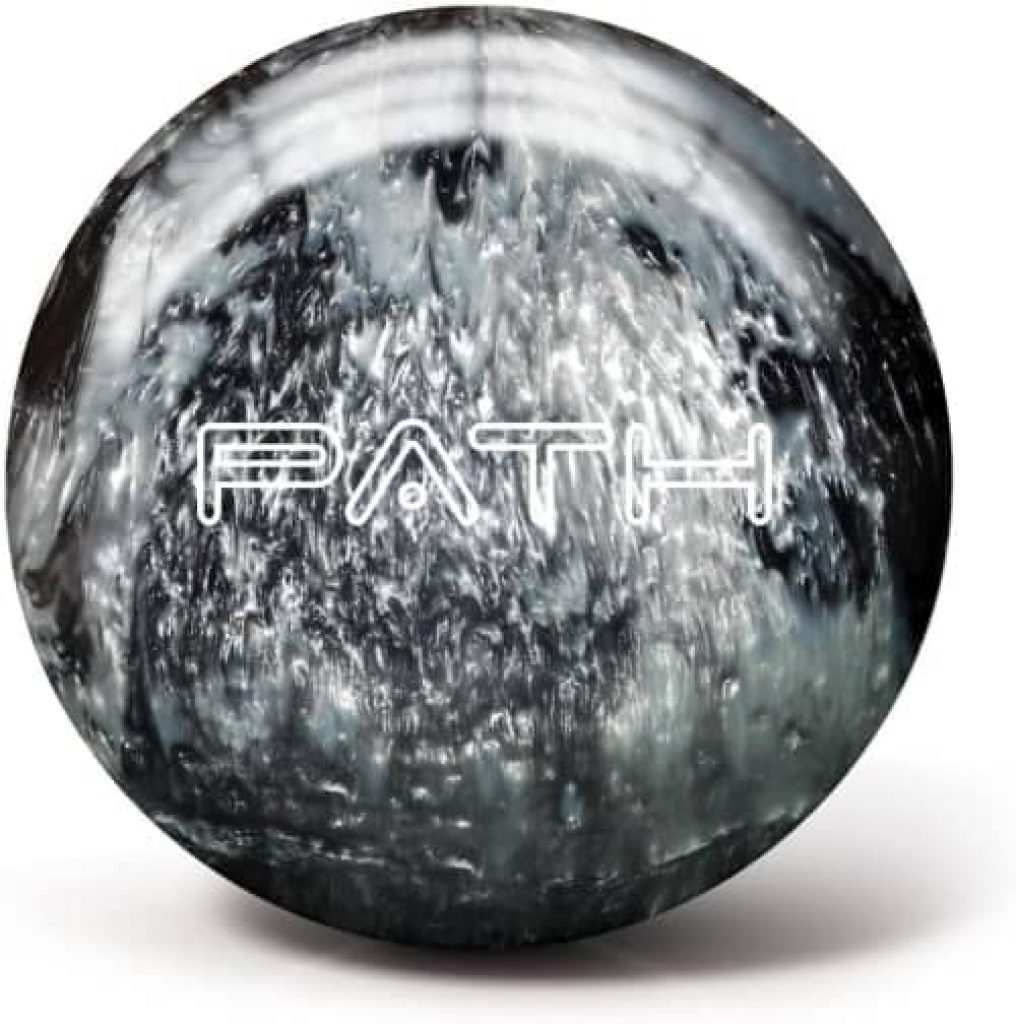 available 6, 8, 9, 10, 11, 12, 13, 14, 15, 16 lbs
suitable for "go straight"
Undrilled, no hole
Available in Stock
The Path Series from Pyramid bowling balls are one of the most efficient and performance-oriented out there. Thanks to its incredible design, this ball can be used by anyone including children with no experience at all. And with its wide variety of designs, everyone will find the perfect style for their desires.
It comes with a polyester coverstock for great grip and an exciting finish for impressive performance. If you are looking for a precise ball, the Pyramid Path is precisely that, for a much better price than many others. And of course, it offers weights from 6lbs to 16lbs for a broader range of uses.
PROS:
Can Be Used By Anyone
Extremely Good-Looking Designs
Excellent Price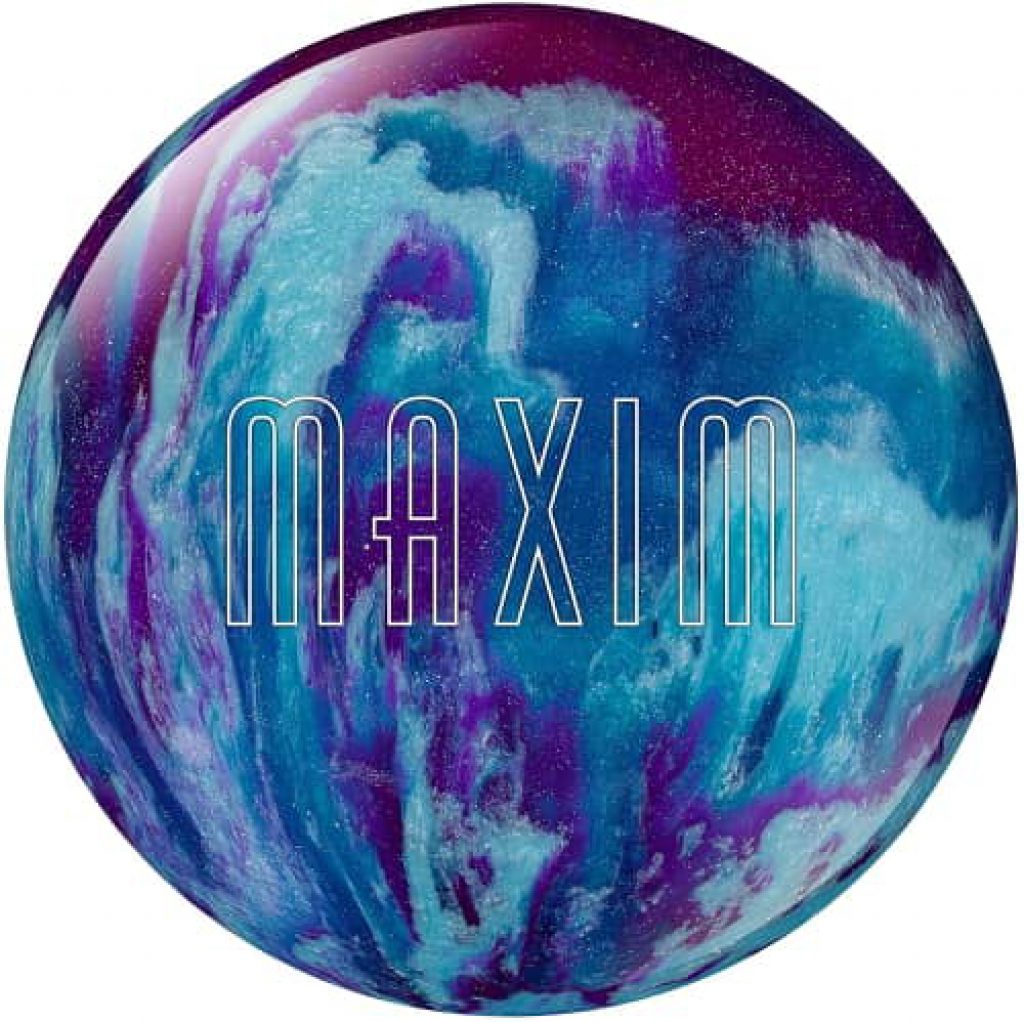 available 6, 8, 9, 10, 11, 12, 13, 14, 15 pounds
suitable for "rolls nice" and "straight"
Undrilled, no hole
There are balls which are totally affordable, incredibly well-made and awesomely effective for everyone to use, including beginners and small children. That's what the Maxim ball from Ebonite provides, a ball that is fun to use, pretty useful and still one of the best-looking out there.
Coming in weights from 6lbs to 16lbs, and with a cover stock of polyester and plastic, it is incredibly reliable and available for any type of user. Also, it delivers excellent grip. With a fantastic accuracy no other ball at the same price can offer – easily the most versatile and convenient ball for a great price.
PROS:
Convenient and Versatile
Outstandingly Good Performance
Looks Awesome Entirely
CONS:
Not Recommended for Professionals
09.
Hammer Black Widow Legend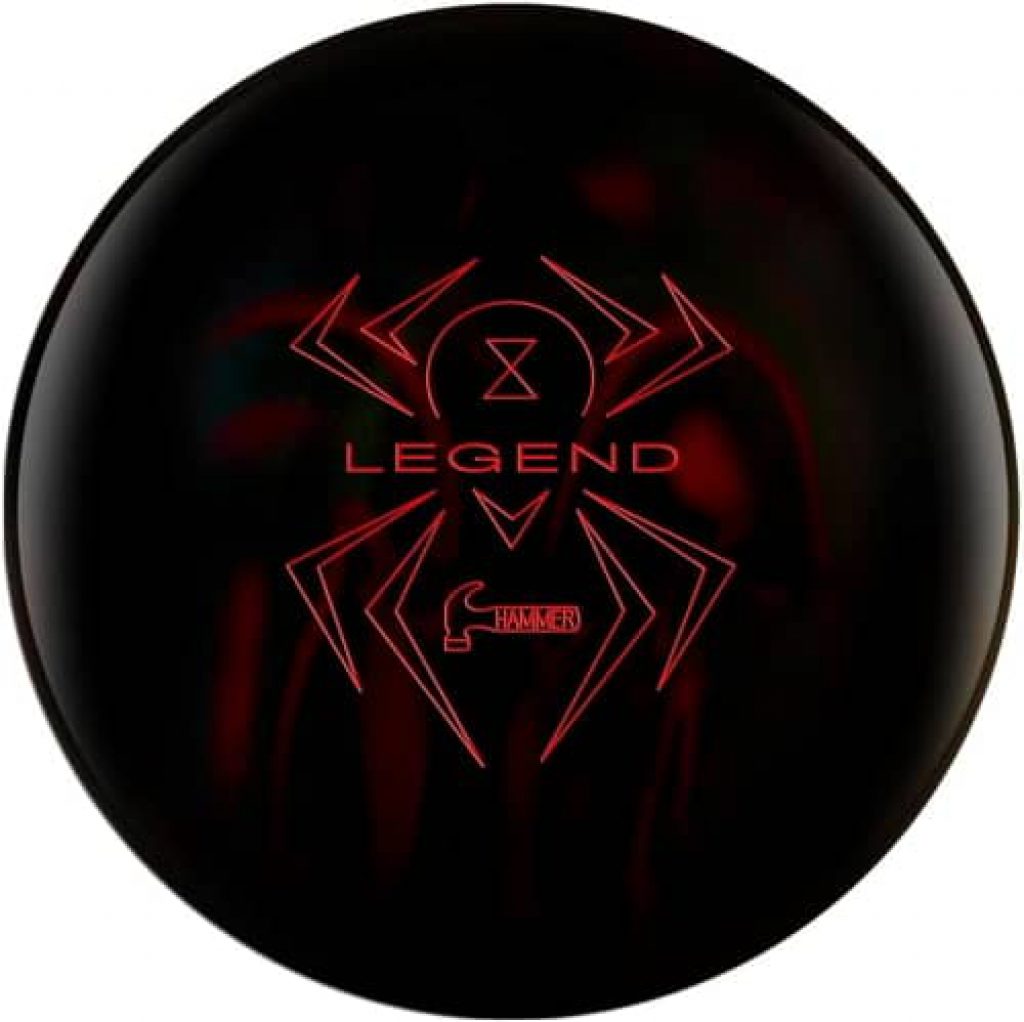 available weight 13, 14, 15 lbs
suitable for "Medium-Heavy Oil"
Undrilled, no hole
Available in Stock
If you are someone who likes quality over everything else, you may find the perfect ball in the Hammer Black Widow Legend model. There's no doubt that it provides an unbeatable construction with NBT Hybrid cover stock, Abralon and Power House finish, and a fantastic Gas Mask with Ceramix core.
It can provide much more RPM when shot and can deliver accurate grip on any lane with any type of oil. The hook is highly efficient, and with its fantastic design, there's no doubt anyone can get to love this ball entirely.
PROS:
Highly Quality-Oriented Construction
Excellent Performance in Every Way
Outstanding Black Widow Design
CONS:
Doesn't Provide Light Weights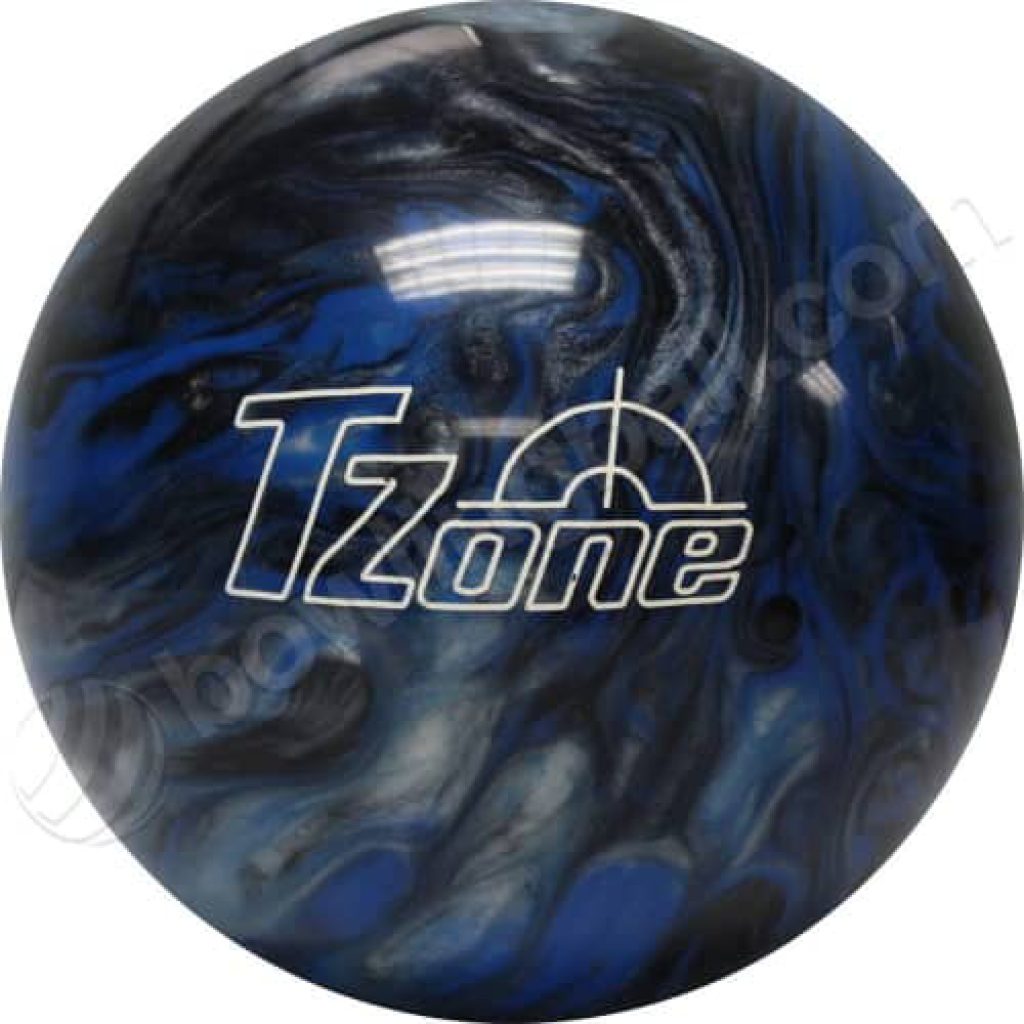 available weight 6, 8, 9, 10, 11, 12, 13, 14, 15, 16 pounds
suitable for "Spare shooting"
Undrilled, no hole
Available in Stock
Simply the most versatile model from Brunswick, the TZone bowling ball offers any weight you can look for, perfectly made to fit anyone's desires and needs, from kids to adults without problems. Yet, it also comes with an excellent construction, with a polyester cover stock and a High-Gloss finish, so it looks great and offers excellent results when using.
It can also provide a fantastic hook while being a lot more grip-oriented on the lane. And thanks to its multi-color design, everyone can find it pretty stylish and fit their desires. Its weight distribution is one of the most efficient out there, despite being one of the most affordable models in the market.
PROS:
Excellent Construction Entirely
Outstanding Performance for the Price
Offers Remarkably Good-Looking Designs
CONS:
Not as Smooth as Expected
Bowling is a wonderful activity to practice alongside the family, both because it can deliver unbeatable funny moments and because it can be pretty healthy to do every now and them. Yet, choosing the perfect ball to practice the game more efficiently can be a headache most of the time, as not all balls really offer the quality every user looks for. But as you know, picking the perfect one is all about knowing what these balls are made of and how – so we've made sure to help you out with this complete guide:
Weight
The weight is critical to know who can use the ball. For example, any ball over 10lbs will not be comfortable and suitable for any kid under 10 years old. This means that if you are going to buy a bowling ball for you, make sure you choose something above 10lbs that fits your needs, and if it is a ball for a child, make sure it is from 6 to 8lbs max. For big kids and teenagers, something around 8 to 12lbs may be good enough.
Cover Stock
The cover stock is a material from which the surface of the ball is made of. There are tons of different materials for this part of a ball, and yet the most common is always polyester or plastic. Other materials much more efficient can be resine and urethane, most of the time delivered with a different name to make the ball unique. This part, however, will tell you how well the ball will perform in the lane. As it is the part that shows how much friction and grip the ball offers.
Finish
Another part of the surface of the ball, the finish is how well the paint or design on the ball is made. With a proper finish, the ball design will last longer and even provide a smoother performance when used. A lousy finish may eventually harm the cover stock and the usefulness of the ball. There are, however, tons of finishes to choose, yet it is always recommended that whatever finish you pick – make sure it is polished, so it can look better and shine more.
Designs
This is the model or type of graphics the ball offers. Designs for bowling balls can be practically about anything, from mixtures of various colors to designs of a specific object or graphic. Some balls may portray designs about a brand, about video games, sports, objects like cars, or even animals and natural stuff. And of course, it doesn't matter what design you pick as long as it follows an excellent construction with the previous factors.
Choosing a bowling ball may seem really challenging, but in reality. It is not that hard when you know at least just a little about them. That's why you should take our advice and recommendations into consideration. So you can eventually pick the perfect ball for you and the rest of your family next time you go to the bowling alley.
Give your family a beautiful experience playing this sport by using an excellent ball. Get the proper one for each member of your family and make a strike every time!
There's no a more advantageous item for bowling than the perfect bowling ball. Here we the highest-quality options you will find on the market, some come and take a look!