10 Best Ride On Cars 2022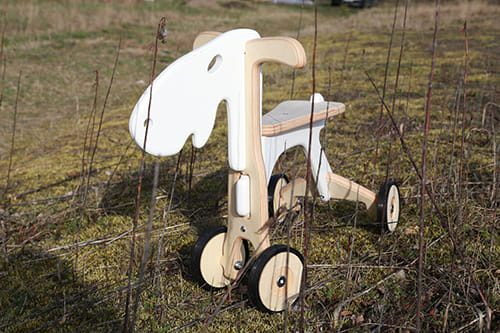 Want to see your kid feel like he's riding a real vehicle? Get a ride-on car for your child and experience what it feels to watch your kid have amazing fun…
With a ride-on car you won't only give your kid the chance to get used to what it feels to ride a real car; you will also help him learn everything he needs to know before growing up and start driving real vehicles. What's even better, they give you the chance to enhance their entertainment opportunities, so they can have more fun than they've ever had with just one simple machine. But surely, you must always get the one that best fits with your kids desires and needs.
Choosing one of these can be incredibly hard – especially when you don't know what you're looking for. Sometimes, the solution is just taking a look at some of the most recommended options out there, like the ones we have here…
10 Ride On Cars Review 2022
01.
Marshall Toddler Quad Electric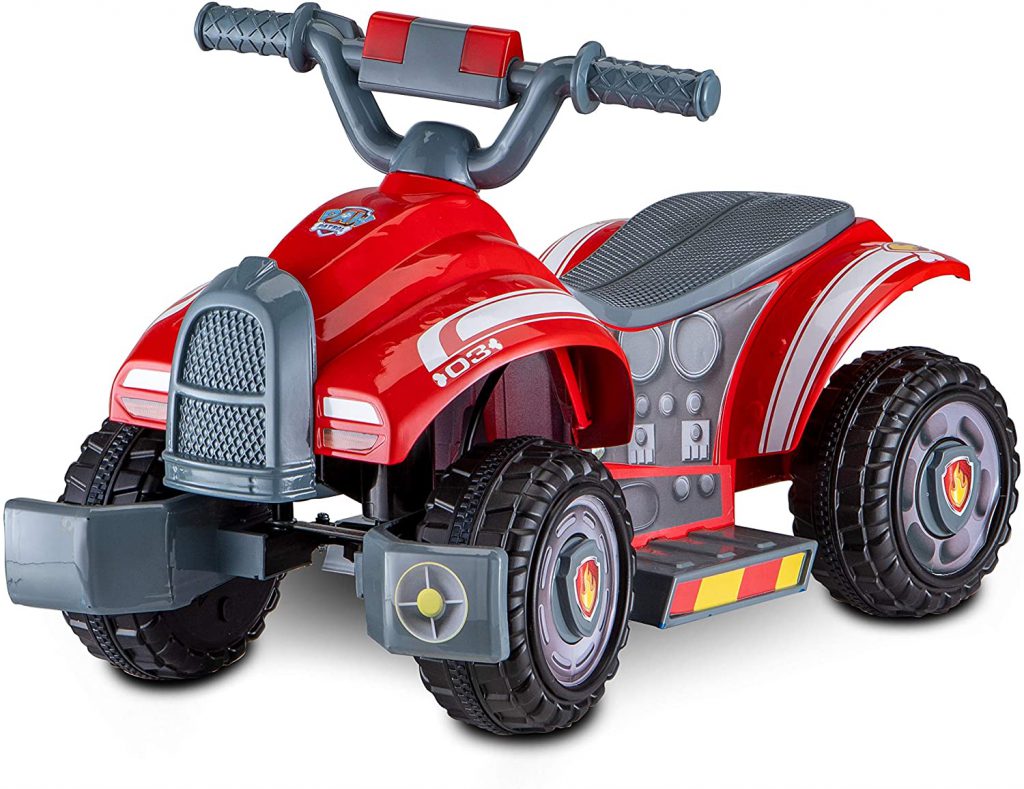 age: 18 – 30 month, up to 44 lbs
size: 25.59 x 16.14 x 17.71 in
weight: 14.07 lbs
speed: 2 mph
fully charge: 10 – 18 hrs, riding time 1 – 2 hrs
Available in Stock
Let your kid feel like a real rider with the Marshall Quad Electric, a battery-powered ride-on car with that delivers up to 2 MPH so any kid will feel superb adrenaline. The car comes with everything needed to resemble a real Firetruck entirely, emergency lights.
The car only requires one batterie to be used and comes with a push-button drive system so the kid can use it conveniently. What's even better, the car offers a realistic flashing lights. The car, however, can be used for up to 2 hours straight and supports up to 44lbs.
PROS:
Excellent Police Design
Comfortable and Spacious
Very Convenient Features
CONS:
No remote control for parents
02.
Huffy Kids Electric 6V Ride On Boltz Quad, Red & Blue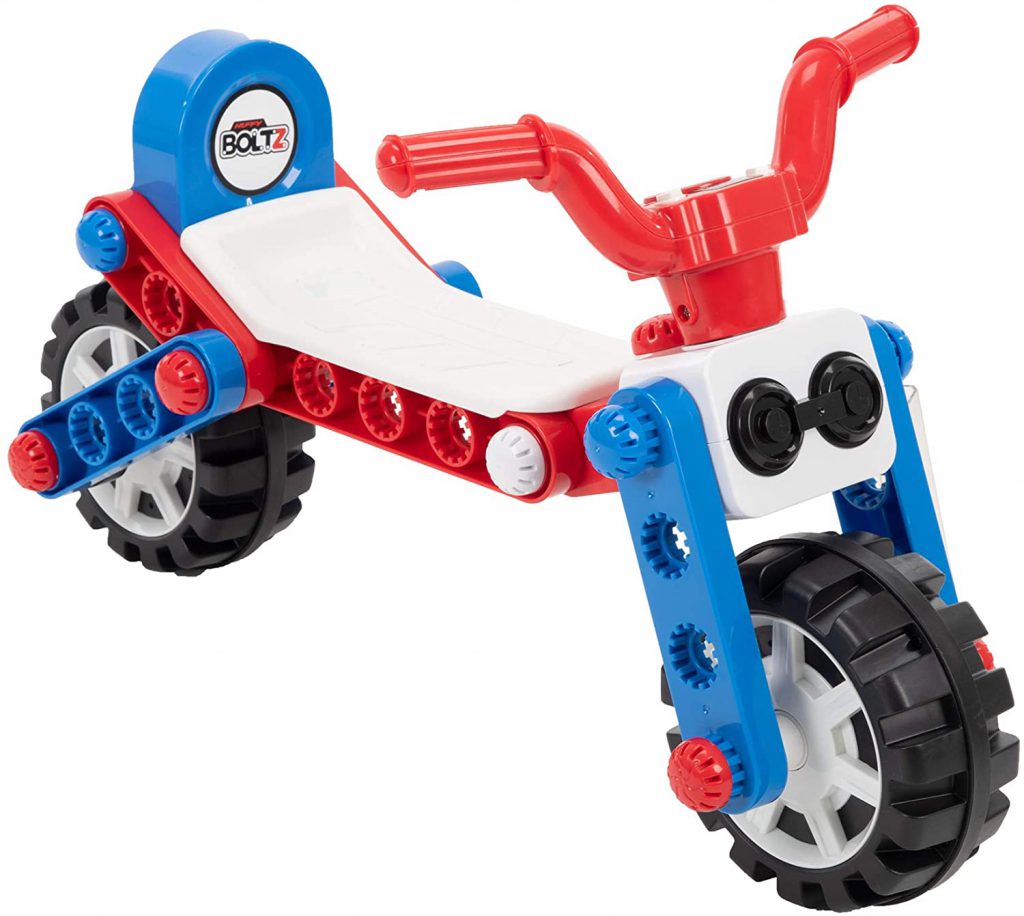 age: 1.5 – 3 year
size: 20.87 x 10.83 x 15.55 in
speed: 2 mph
Available in Stock
There are thousands of designs out there, but there's surely none as exciting and engaging as a Boltz Quad. Surely, this 6v ride-on car is amazing; it comes with everything needed to be the perfect car, as it can go up to 2 MPH last as long as 2 hours straight on a single charge and even provide three different speeds for kids to enjoy accordingly.
The car also comes with a horn and motor sounds, a charger. What's more, it offers great comfort, excellent transforming into a battery powered quad or tricycle or a non-powered balance bike to grows with your chlid
PROS:
Outstanding Mercedes Benz Model
Feels Utterly Comfortable
Undisputable Convenient Design
CONS:
Not included 2AA batteries for horn
03.
Costzon Mercedes Benz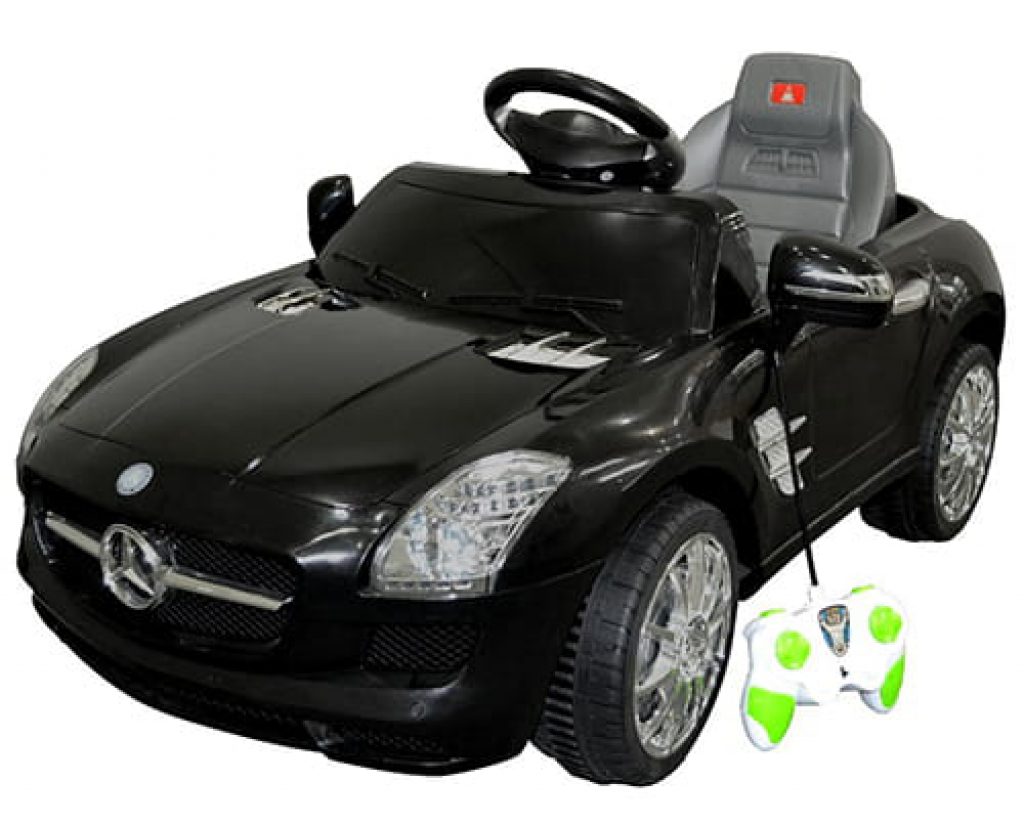 age: 3 – 6 year, up to 44 lbs
size: 42.5 x 24.4 x 19.3 in
weight: 29 pounds
speed: 1.86 mph
fully charge: 8 – 12 hrs, riding time 1 hrs
If a luxury Mercedes Benz is not what you prefer for your kid, then go for something a lot more modest such as the Costzon SLS. This car offers one of the most entertaining designs in the market, not only because it looks exactly like a Mercedes, but because it offers up to 60 minutes of straight functioning, a pretty interesting baby seat belt, and an utterly comfortable seat for babies.
It fits kids from 3 to 6 years old then don't go over 50 lbs. The car, of course, comes with additional features such as LED headlights, a horn, and even an MP3 input for music. The car goes as fast as 1.80 MPH without problems. What's even better, the car omes with two modes: the parental mode for parents to manage like an RC, and the manual mode for kids to drive themselves.
PROS:
Extremely Well-Made
Really Safe and Versatile
Excellent Additional Features
CONS:
Doesn't Look As Good as Others
04.
Fisher-Price Lightning McQueen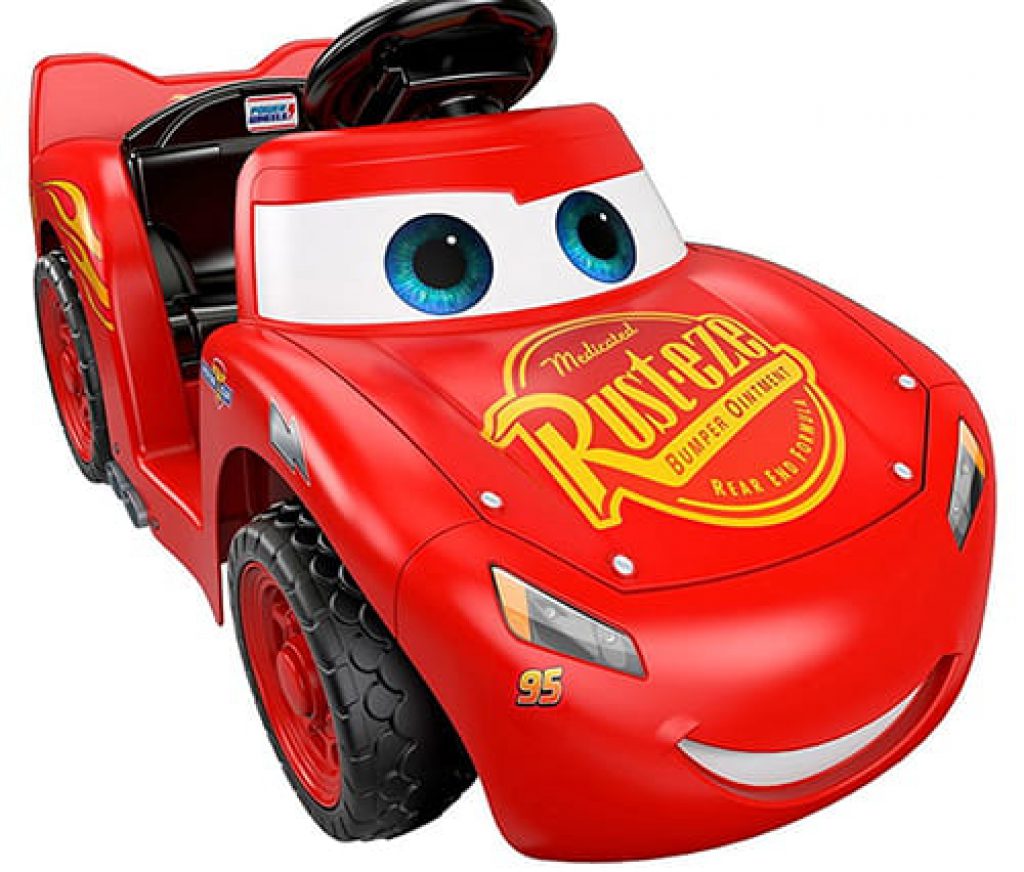 age: 1 – 3 year, up to 40 pounds
size: 35.5 x 16.9 x 14.4 in
weight: 22 pounds
speed: 2 mph
Is your child fan of the movie Cars? Then get him the Lightning McQueen model from Fisher-Price, there won't be a better choice if you hope to get that big smile on your kid's face. The car is simply amazing, fast, and even comes with three cool sounds for your kid to learn English or Spanish accordingly.
The car is totally easy to use as it comes with two doors. It can drive up to 2 MPH and last up to 1 hour without problems. It only requires a 6v battery to run and only one AA battery for the sounds and other effects.
PROS:
Excellent Lightning McQueen Model
Very Easy to Use
Outstanding Features
05.
Kalee Lamborghini Aventador 12V Kids Ride On Battery Powered Wheels Car RC Remote Black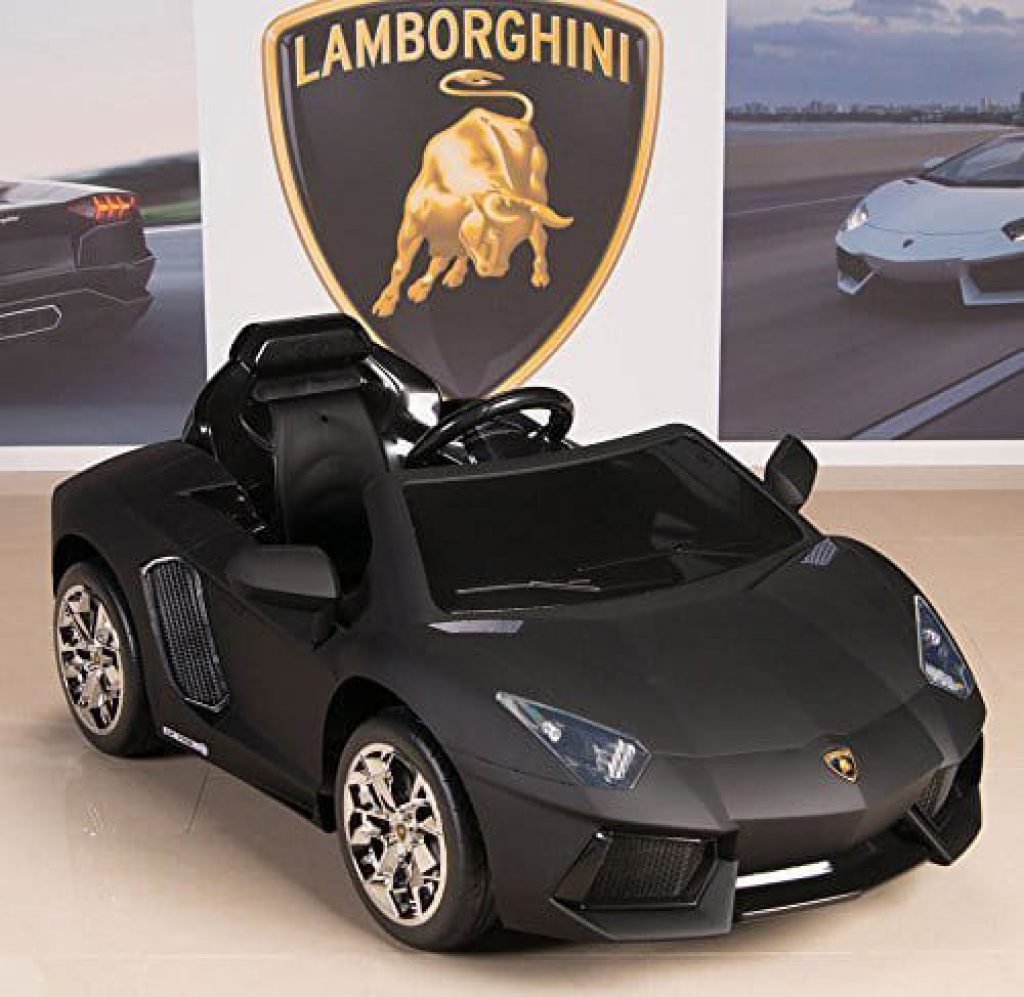 age: 2-4 Years, up to 66 lbs
size: 50 x 27 x 20 in
weight: 48 pounds
speed: 2/3/4 mph
Doesn't every man wish to drive a Lamborghini? Then, surely, kids also desire such a pleasure. The Lambo Aventador from Kalee is an amazing model for those parents who want to see their kids drive one of the most wished cars in the world.
This car comes with a 7-AMP rechargeable 12v battery, capable of delivering up to 2 hours of straight use without problems. It is perfect for kids from 2 to 4 years as it supports only 60 lbs. However, it can go at 3 different speeds, at 2, 3 and even 4 MPH with a reverse mode even. What's more, the car comes with functioning lights both in the front and rear. It comes with an RC option for parents as well.
PROS:
Looks Simply Amazing
Extremely Convenient
Comfortable and Easy to Use
06.
Dynacraft BMW i8 Concept 6-volt Electric Ride-On Car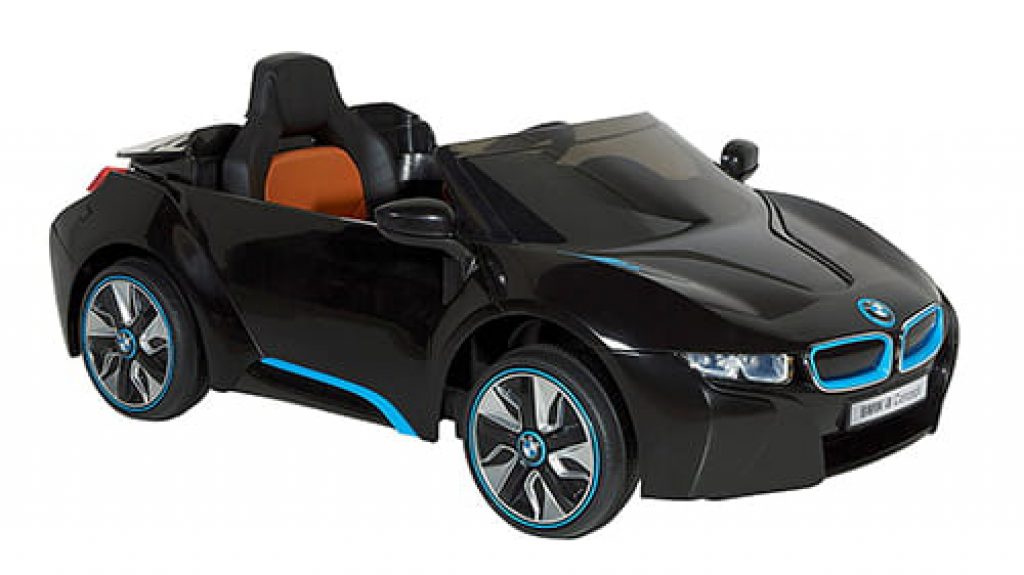 age: 3 – 8 year, up to 65 lbs
size: 51 x 26 x 15 in
weight: 44 pounds
speed: 2.5 mph
fully charge: 8 – 12 hrs, riding time 45 mins
A sports car is always a wish for every man since he is a kid, and that wish is what Dynacraft tries to accomplish with the BMW i8 Concept, a 6v car for children that delivers one of the most exciting models ever. It looks exactly like the real car, which makes it outstandingly entertaining for kids and even parents.
The car can go for 45 min without problems at 2.5 MPH. The car offers headlights, a foot pedal, a brake, and even comes with an MP3 player for even more convenience. The car is preferably for kids from 3 to 6 years of up to 65 lbs.
PROS:
Really Entertaining Model
Outstanding Performance
Comfortable And Easy to Use
CONS:
Doesn't Offer Much Run Time
07.
Poco Divo Digger Excavator Truck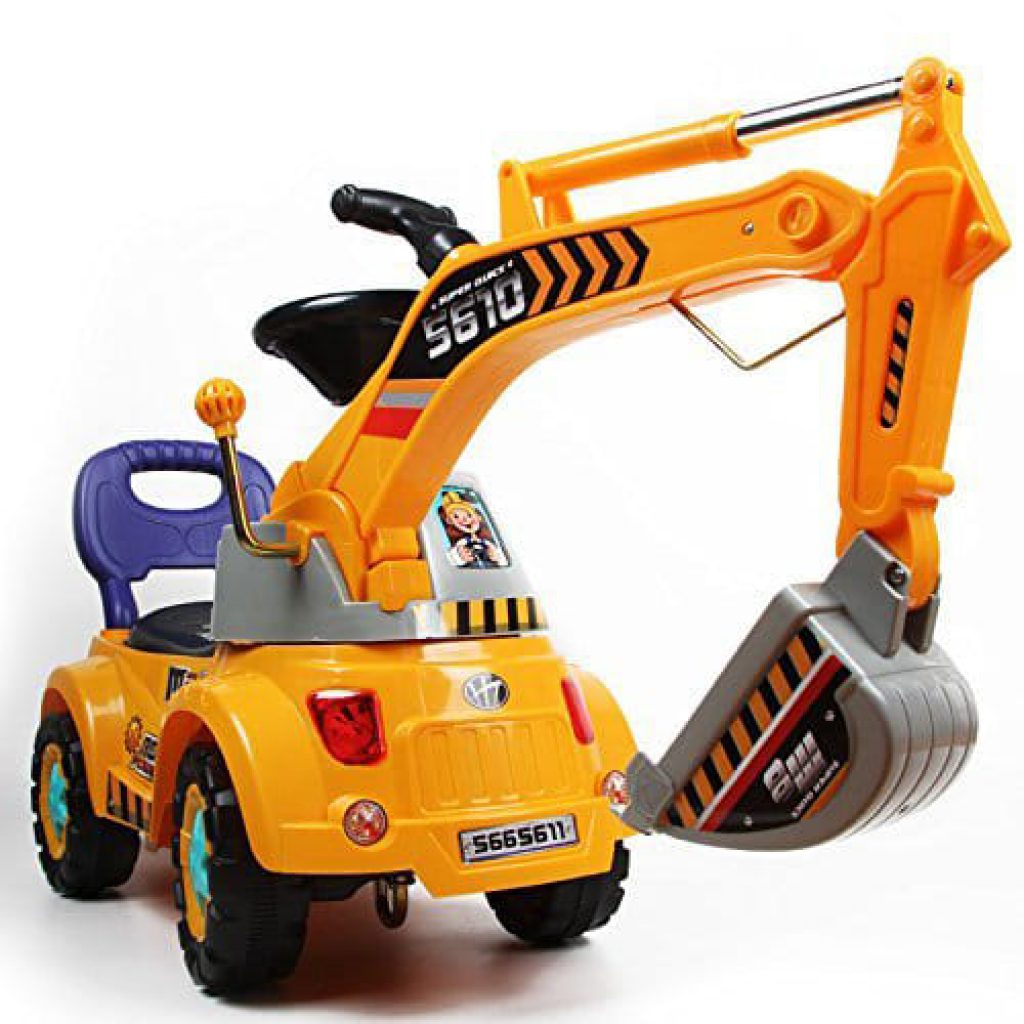 age: 3 – 5 year, up to 45 lbs
size: 41″L x 11.5″W x 18″H
weight: 8.15 pounds
Available in Stock
Not every kid likes a sports car or a funny design; some kids just prefer functionality and thousands of options to enjoy – such as the Digger Excavator Truck from Poco Divo. This extremely well-made truck is not electric as others but can deliver much more fun thanks to its excellent convenience and wide array of features.
It comes with an excavator arm which can be used up and down. The car can be used as a Digger or a Scooter and even as a Pulling cart. What's more, it helps kids to develop their physical and mental skills. It comes with headlights and even music for even more fun when using.
PROS:
Much More interesting Model
Wider Range of Fun Opportunities
Highly Functional Design
08.
Amazing Tech Depot Red Ride-On Gliding Car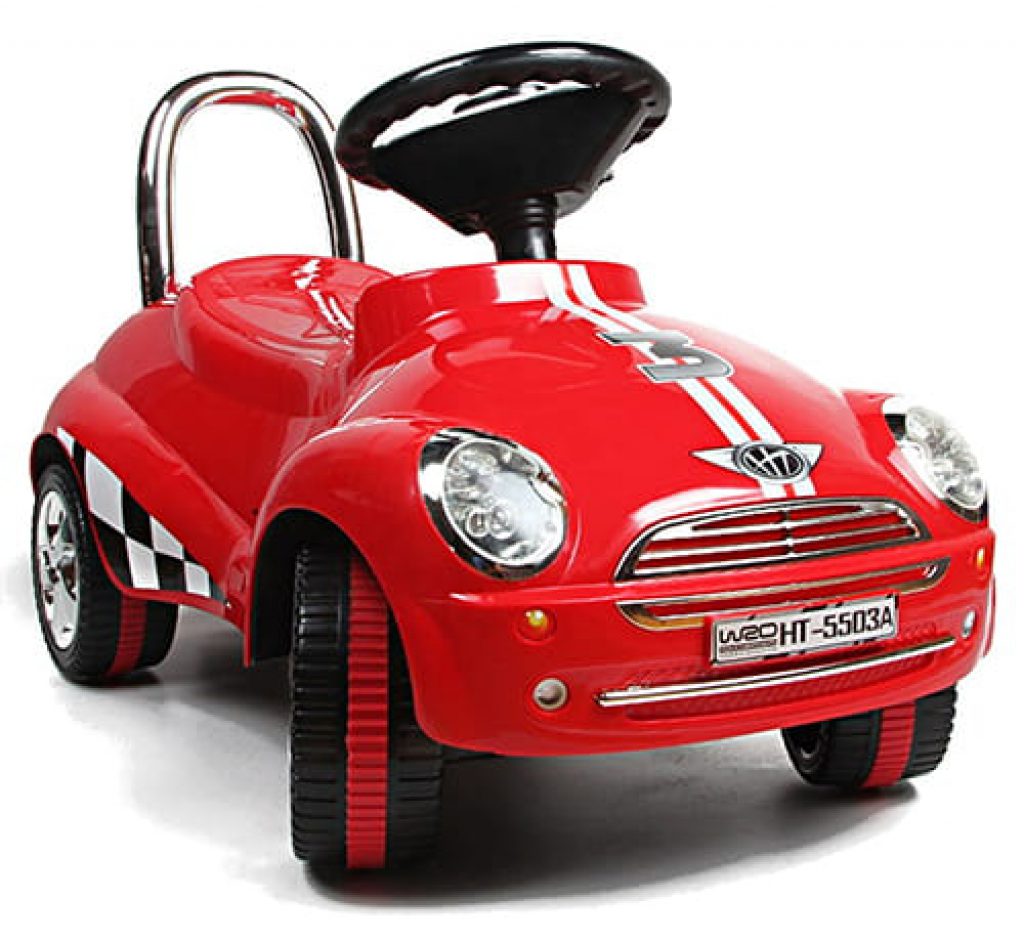 age: 3 – 5 year, up to 45 lbs
size: 26.5 x 13 x 11.6 in
weight: 8 pounds
Available in Stock
If you think that your child may appreciate a classic – then the Amazing Tech Depot Red Ride-ON Gliding Scooter is what you need to buy. This outstanding car offers one of the most interesting designs ever, with multiple features such as lights, flashes, and even sounds. It is also pretty comfortable and can support up to 45 lbs without problems.
The device is not electric, but it helps children learn physical skills and improve their movements slowly. What's more, the car offers a traditional design for a classic mode of fun, which requires low maintenance and can be used by any kid from 3 to 5 years effortlessly.
PROS:
Amazing Model and Features
Outstanding Classic Design
Comfortable and Convenient
09.
Best Choice Products Electric Truck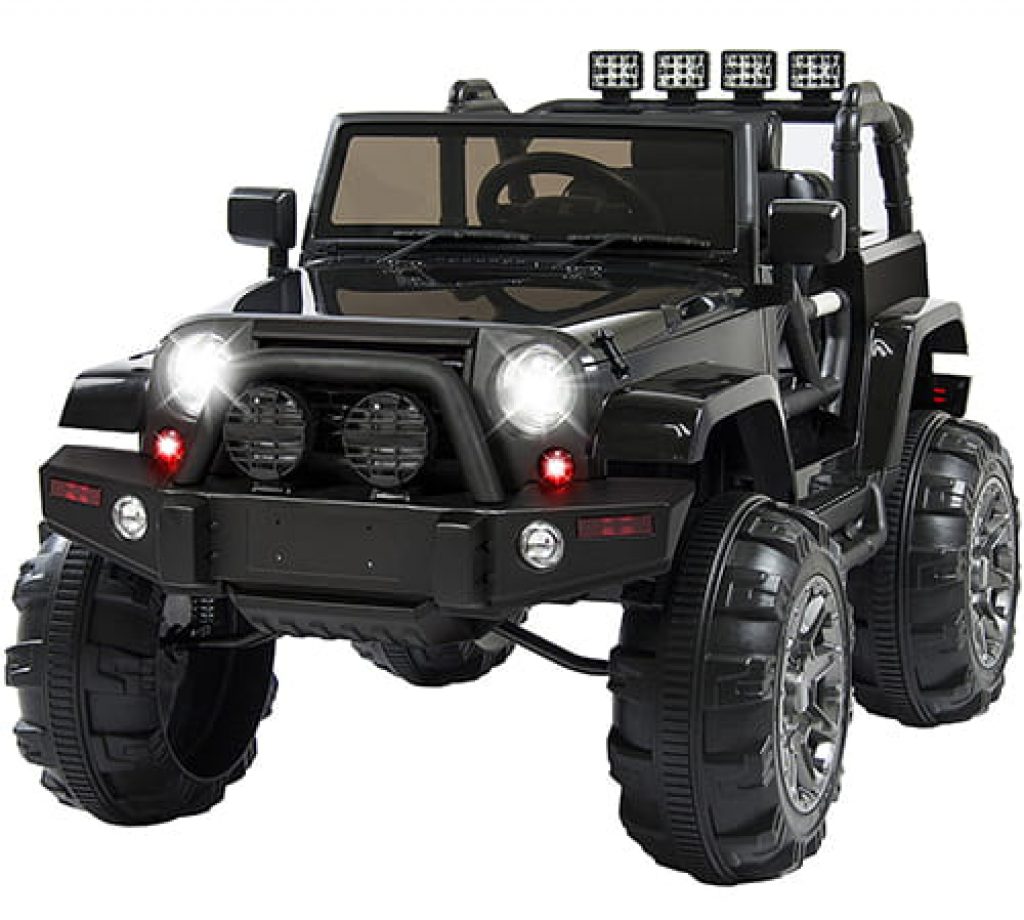 age: 3 – 8 year, up to 65 lbs
size: 45"(L) x 31"(W) x 31"(H)
weight: 45 lbs
speed: 3 speed, max 3.7 mph
fully charge: 8-12 hrs, run time 1 – 2 hrs
Not only it looks bigger and offers an amazing space, but it is also entirely more performance-oriented and capable of supporting up to 65 lbs for kids from 3 to 8 years without problems. The car also comes with an excellent suspension, so it can be used in tricky terrain as well as hills even.
What's better about the car is that it can go at three different speeds up to 3 MPH. And what's more, it offers a sing-along feature with music for kids to enjoy the car entirely. The car uses a 12v battery with 7Ah and two AAA batteries for sounds and lights.
PROS:
Wide Array of Features
Very Entertaining Truck Design
Highly Reliable Performance
CONS:
A Little Hard to Assemble
10.
Fisher-Price Lil' Quad Camo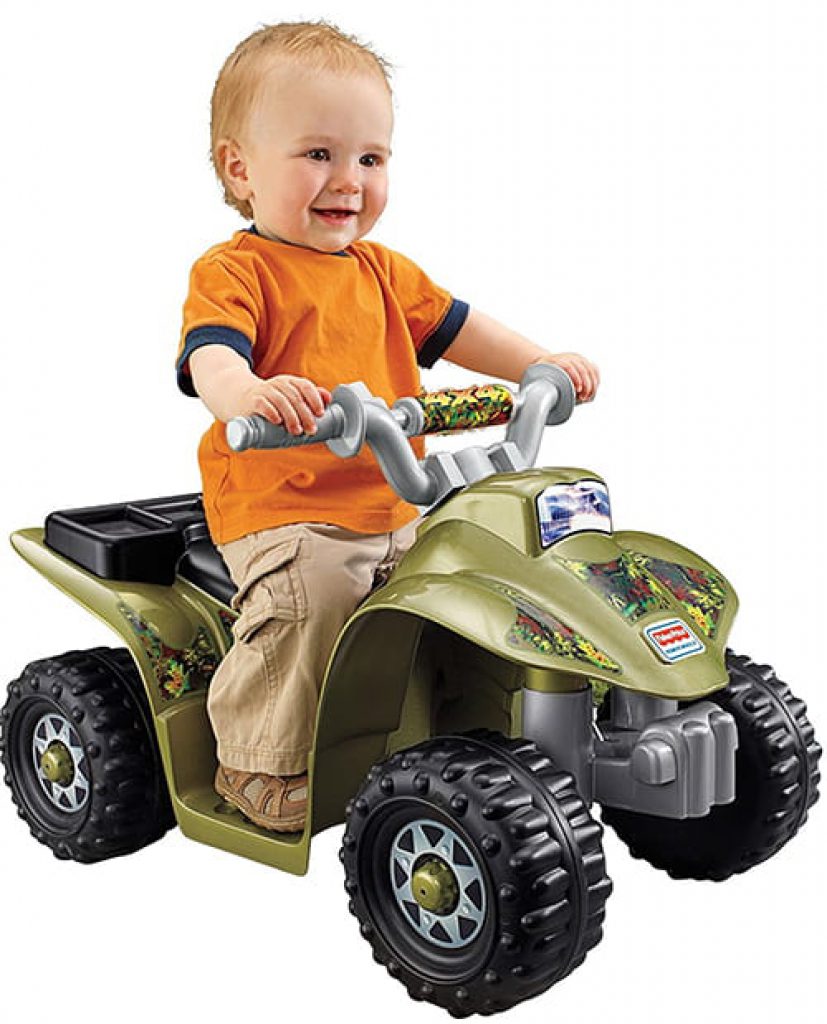 age: 1 – 3 year
size: 27 x 16 x 19 in
weight: 15.1 pounds
speed: 2 mph
Even though it is not exactly a car, the Lil' quad Camo from Fisher-Price can be the perfect ride-on car for any kid – surely. It comes with an ATV style that every kid would love, as it resembles winter bikes with four wheels and can be used practically anywhere thanks to its reliable and robust construction.
The device offers up to 2 MPH of speed, and only requires a 6v battery. The cool camo design and the colors make it look outstandingly well, and thanks to the design it will be a sought-after toy for many children out there. It is easy to use, comfortable and can be used by kids up to 5 years.
PROS:
Highly Reliable
Convenient Design
More Entertaining than Most
Have you made your decision yet? If not, then you need to learn a little more from each one of these options, so you can eventually make the right choice for your kid. The following features are of extreme importance when buying one of these ride-on cars:
Battery
Not the most essential part of a ride-on car, but pretty essential for the electric options. Even though not all ride-on are electric, most of them are – so it is important to learn which type of battery to look for. In this feature, make sure the car offers at least 6v of battery power, this will allow the car to function for more time and be more reliable. If you want superior performance and reliability, make sure it offers at least 10v, this way you will ensure from 1 to 2 hours of straight use effortlessly for your kid.
Speed
The speed of electric ride-on is critical. The faster the car, the more dangerous it is, but the slower it is, the more boring it becomes. So you must choose something that is not too fast but at the same time allows your kid to enjoy a little riding. For this, make sure the car offers at least 2 MPH up to 4 MPH for the fastest. Anything that goes below these measures is normally too dull or too dangerous, so choose accordingly.
Features
Both electric and traditional ride-on cars have features. Some of them have things like flashlights, horns, and headlights, while others offer these and much more, including MP3 players, loudspeakers, and more. For a modest array of features, go for something with lights and sounds, for something more "luxurious," get your kid a car that has lights, an MP3 player, and maybe even interactive sing-alongs.
Designs
Maybe the first thing every kid will consider when looking at it – the design or model of the car. There are hundreds of thousands of models out there to choose, from luxury sports cars like a Lamborghini or a Mercedes to most straightforward versions such as a Red Classical-style car or even just a car resembling a truck or Jeep. Whatever your kid likes the most, or whatever you think fits with his/her personality – go for that, and you'll surely make the right choice. Just remember that some of the highest-quality designs tend to increase the price exponentially.
Don't let your kid to end his/her childhood without enjoying such an entertaining and exciting toy a ride-on car is. With one of these, you will simply make your child the happiest on earth, or at least very close to that.
So make your choice, pick one among the many we have shown you and allow your kid to enjoy the most interesting and reliable choices out there. You won't be disappointed!
Is your kid growing up and feel like traditional toys are not what he likes? Then maybe a ride-on car is what you're looking for. Choose one of the following ones and make him happy!